Draft bill to provide legal basis for use of 'bodycams' published
---

---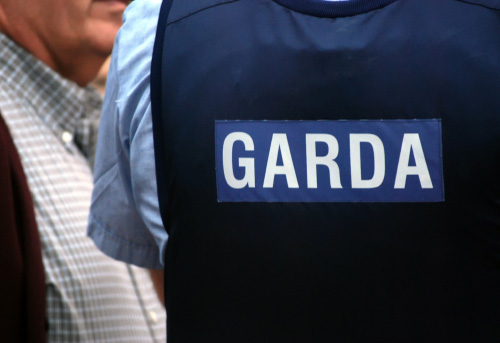 The draft heads of legislation providing a legal basis for the deployment and use of body-worn cameras by An Garda Síochána have been published following government approval.
The Garda Síochána (Digital Recording) Bill will also extend the circumstances in which CCTV and Automatic Number Plate Recognition (ANPR) devices may be used by gardaí.
Justice Minister Heather Humphreys said: "The legislation is intended to provide a robust statutory framework for the use of recording devices in public places by An Garda Síochána in the course of their policing duties.
"The scheme will provide powers for gardaí to use a variety of recording devices, subject to appropriate standards, control and oversight."
The Commission on the Future of Policing in Ireland, which submitted its final report in 2018, recommended legislation to provide for the use of body-worn cameras by gardaí in order to support their front-line duties in criminal investigations and the maintenance of public safety.
The general scheme of the bill also provides that gardaí can use ANPR-enabled devices to detect, for example, road traffic offences. The legislation will allow gardaí access to ANPR data gathered by other bodies as well.
The legislation will further provide for a new regime on the use of CCTV, both at fixed locations and in Garda vehicles. CCTV is currently dealt with under section 38 of the Garda Síochána Act 2005, which will be repealed and replaced.
Ms Humphreys said: "I am proposing some changes to the operation of CCTV due to concerns raised by the Data Protection Commissioner in her review of how current schemes are operated.
"In tandem with the drafting of the Bill, I will carry out a further review to identify how best to support the continued input of community groups into CCTV operations in their local areas."
In terms of oversight, the general scheme includes requirements for statutory codes of practice, including requirements to conduct data protection impact assessments and human rights impact assessments prior to the finalisation of the codes.
There will also be a role for the independent examiner of security legislation, to be established in the Policing, Security and Community Safety Bill, to review the use of the third-party data provisions.
Ms Humphreys said: "While enhanced policing capabilities are something that is necessary, these powers must be subject to sufficient controls and oversight to ensure they are proportionate at all times.
"We will therefore ensure there is a robust statutory framework in place to set standards and procedures and to provide appropriate oversight of the use of the powers, particularly where they could infringe on the privacy or data protection rights of citizens."