Dublin firms Flynn O'Driscoll and Fanning & Kelly announce merger
---

---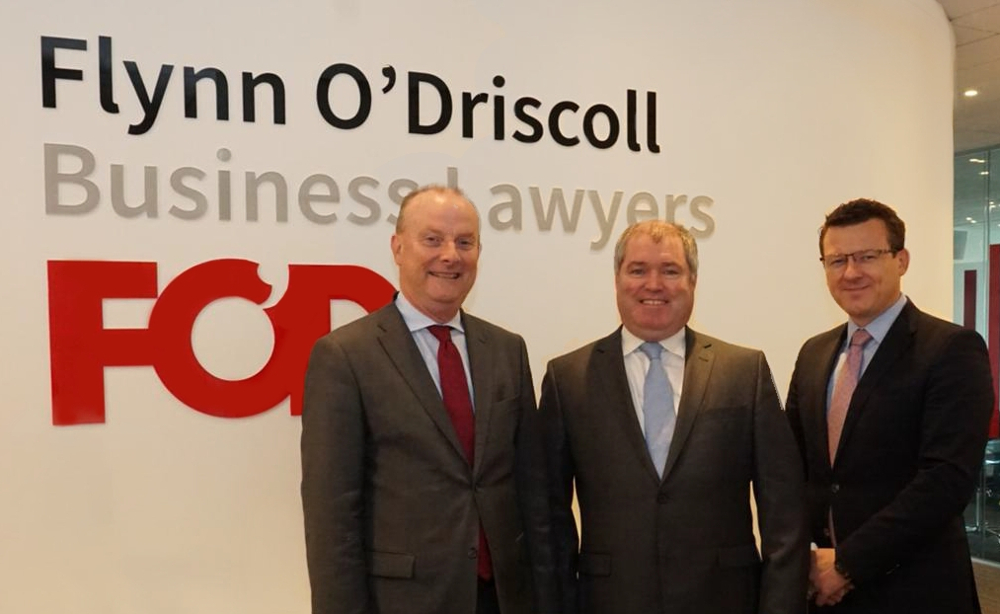 Dublin firms Flynn O'Driscoll (FOD) and Fanning & Kelly have announced a merger, bringing together FOD's full service offering with Kieran Kelly's extensive experience in media and defamation law.
The combined firm will operate from the Flynn O'Driscoll offices at No. 1 Grants Row, Lower Mount Street, Dublin 2.
Fanning & Kelly, established in 2000, advises clients in the areas of litigation, corporate and property law. Principal solicitor Mr Kelly is particularly renowned for his expertise and extensive practice in media and defamation law.
Flynn O'Driscoll is a full service business law firm with a domestic and international client base comprising multinational companies, owner-managed businesses, public bodies, as well as private clients.
James Duggan, managing partner of Flynn O'Driscoll, said: "Flynn O'Driscoll has always strived to look at innovative ways to succeed and grow.
"This merger reflects our on-going commitment to client focussed strategic growth and development enabling us to continue to build out our full service offering through the development of our existing practice areas and the addition of new expertise in media, defamation and libel law."
Chairman Patrick Flynn added: "We have worked collaboratively with Kieran Kelly for almost two decades and as a result of the strong relationship that has developed between the two firms this merger is a natural fit for us."
Mr Kelly said: "This merger allows us to offer additional service areas for our existing client base. Having worked closely with the team in Flynn O'Driscoll over a long period, we know each other well and we share a common culture and values which will make the transition seamless for our clients."