DWF to float on London Stock Exchange by March
---

---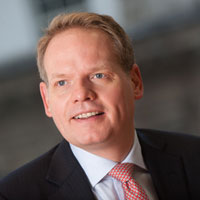 International legal business DWF, with offices in Belfast and Dublin, has confirmed plans to go ahead with an initial public offering in March 2019.
The firm first announced plans to list on the London Stock Exchange last month, and submitted necessary documents for approval to the UK's Financial Conduct Authority (FCA).
It has today confirmed its intention to proceed with its application for admission of its ordinary shares to the premium listing segment of the Official List of the FCA and to trading on the main market for listed securities of the LSE.
The group plans to undertake a reorganisation of its structure, governance and internal contractual arrangements. The company, which was recently incorporated, would become the parent undertaking of the group. Prior to admission, the company will be re-registered as a public company limited by shares and renamed DWF Group plc.
Following a marketing and book-building process, the company expects to announce the final offer price in respect of the offer and expects to publish its final prospectus, with admission currently expected to occur in March 2019.
Last month, CEO Andrew Leaitherland said the move was "an important step for DWF and our future growth story, highlighting just how far we have come over the past decade".