Edmund Honohan criticises Courts Service over failure to publish non-binding rulings
---

---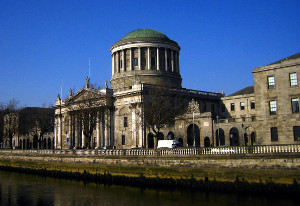 The Master of the High Court, Edmund Honohan SC, has criticised the Courts Service for not publishing his rulings on its website.
Mr Honohan, who is not a judge, said he was told by officials that "there is no room on their website" for his extensive written rulings, which have often criticised judges and their handling of debt-related cases, The Irish Times reports.
Physical copies are also no longer being distributed to the Law Library in the Four Courts, he said.
A spokesperson for the Courts Service told The Irish Times that Mr Honohan's rulings are not published because they "have no binding or persuasive weight or authority".
Referring to his status as a "quasijudicial official" comparable to a county registrar, the spokesperson said: "To publish them might lead to a misunderstanding, particularly on the part of non lawyers, that they carry such authority when they do not."
A spokesperson for the Law Library said it has no means of acquiring Mr Honohan's rulings without the co-operation of the Courts Service.