England: Prison Service considering separate wings for trans prisoners
---

---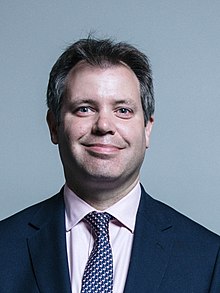 The Prison Service in England and Wales is considering plans to house transgender prisoners in separate prison wings, The Sunday Times reports.
Justice minister Ed Argar confirmed that new guidelines would be issued after a trans woman who had not undergone gender reassignment surgery was convicted last year of sexually assaulting two other inmates at a women's prison in Yorkshire in 2017.
As a result of the Karen White case, the Prison Service has already "made the difficult decision to move a small number of transgender women back into the male estate", he said.
There were 139 trans and non-binary prisoners in England and Wales last year, but authorities believe the figure underestimates the total and could soon rise to 1,000.
Guidance published in 2016 instructed prisons to house the "great majority" of transgender prisoners in prisons corresponding to their gender identity.
Mr Argar said new guidelines, to be published shortly, will "strike the right balance between ensuring that all female prisoners are kept safe [and] that transgender prisoners have their rights respected".
The prisons watchdog in England and Wales has previously identified trans prisoners as "among the most vulnerable, with evident risks of suicide and self harm, as well as facing bullying and harassment".