European Commission to be sued over Article 16 chaos
---

---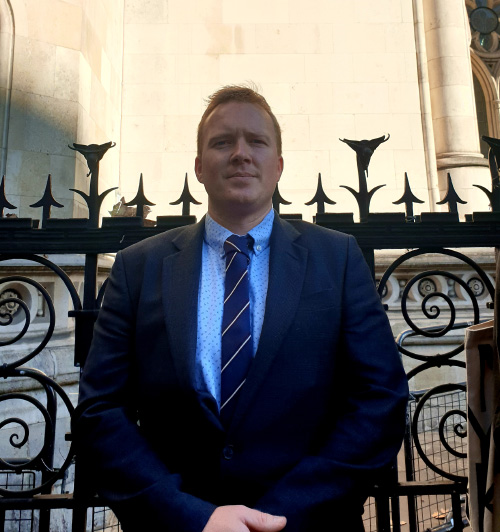 A victims' rights campaigner is taking the European Commission to court over its short-lived threat to invoke Article 16 during the EU vaccine crisis.
Solicitor Ciaran O'Hare of Belfast firm McIvor Farrell Solicitors has been instructed to bring a judicial review to the General Court of the European Union on behalf of Raymond McCord.
Mr McCord has previously been involved in litigation surrounding Brexit, including challenges to the triggering of Article 50 and the prorogation of Parliament which were heard before the UK Supreme Court in 2016 and 2019.
He is seeking to have the European Commission accept publicly that its decision to trigger Article 16 was unlawful, and to have and publish a clear policy in relation to the triggering of Article 16 in the future.
Mr O'Hare said: "My client believes that the decision to invoke Article 16 of the Northern Ireland Protocol by the European Commission was disproportionate and unlawful and undermines the work that has taken place over the last five years to protect the interests of the people Northern Ireland.
"My client believes that the EU unilaterally invoking Article 16 without prior consultation or notification leaves the people of Northern Ireland exposed, prejudiced and maltreated.
"While it is acknowledged that the Commission quickly acknowledged it as a 'mistake' and then backtracked by deciding not to trigger Article 16, this 'mistake' has caused significant unrest in Northern Ireland."
He added: "Long-term damage has been done to the already unstable political and social structures in Northern Ireland. It has also devalued Article 16 in that it is no longer the 'nuclear option' that it was intended to be. This in turn has allowed the British Prime Minister to threaten to trigger Article 16, further adding to the instability.
"In the interests of attempting to restore the instability caused by the Commission's 'mistake', my client contends that the EU must accept that the purported triggering of Article 16 was unlawful and publish its policy in relation to the triggering of Article 16 in the future."