Eversheds Sutherland conference hears call for financial institutions to speak up about culture
---

---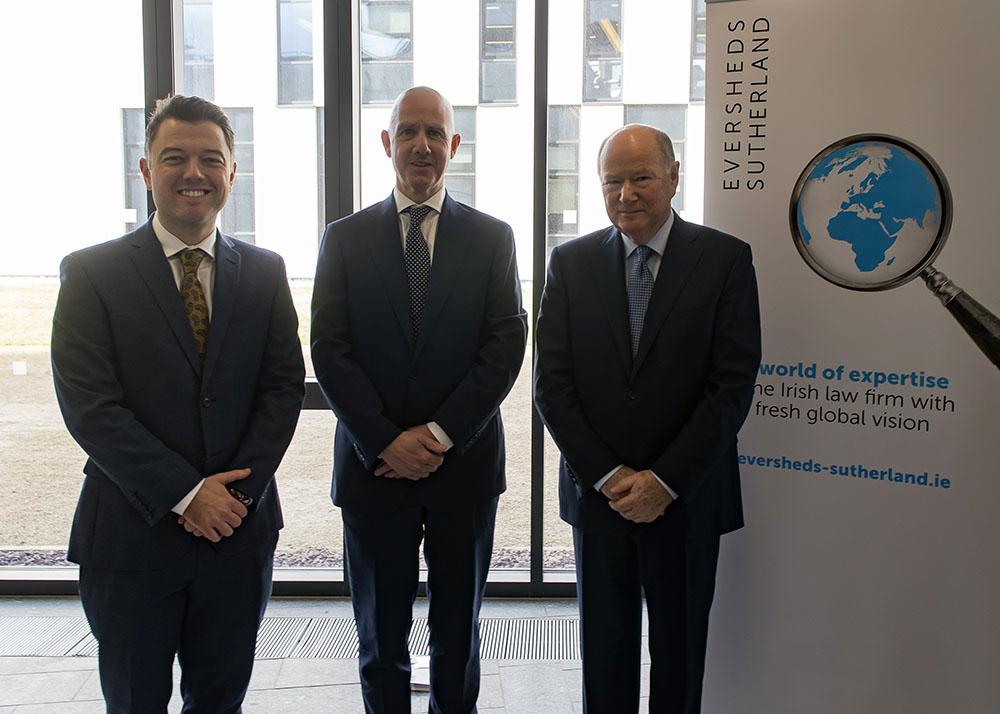 Financial regulators in Ireland and the US want institutions to speak up about culture change, a conference hosted by Eversheds Sutherland has heard.
The law firm sponsored the well-attended "Regulating Banking Culture" conference at UCD Sutherland School of Law, which comprised a series of roundtable discussions and an address from Mr Justice John Hedigan, chair of the Irish Banking Culture Board (IBCB).
Speakers from the Federal Reserve Bank of New York and the Federal Reserve Bank of Minneapolis also participated, marking the first time that regulators from the US have taken part in an event of this kind in Ireland.
The general consensus view of the "Regulator Roundtable" session was that, regardless of geography, regulators want institutions to speak up and the biggest challenge is that each institution sets its own culture.
The half-day event included a roundtable with the CEOs of some of the State's retail banks including KBC and Permanent TSB. This group highlighted that culture in the banks is evolving all the time and their key challenge is balancing the legitimate interests of all stakeholders.
Priorities for the banks to help improve culture discussed in this roundtable included the importance of communications and using simple and understandable language, as well as listening; improving complaints management; providing opportunities for employees to learn by doing; the need to close the gap between business strategy and putting customers first; and the need for a sustained focus on creating the 'physiological safety' for people to speak up.
Speaking at the event, Mr Justice Hedigan said: "This is a global phenomenon. Regulating banking culture is the cutting edge of modern society, and Ireland is at the cutting edge in this regard."
The retired judge spoke about the IBCB's aim to rebuild trust in the industry and that it can only do this by promoting the highest standards of behaviour and professionalism but it would take time to produce results.
He said the IBCB's focus is twofold: to change culture in the banks and to change culture from the perspective of customers and other stakeholders.
He concluded: "We are on a path to something a lot better than where we have been. We can all do better and we can dare to believe that we can make a difference and a significant one.
"Regaining the public's trust is difficult and a long-term project. Now is the time. There has never been a more significant time to address the issues in the banking sector."
Ciaran Walker, consultant at Eversheds Sutherland, said: "As the retail banks know to their cost, getting culture wrong is increasingly damaging to their bottom line and reputations. This was a great opportunity for banks and regulators to share a stage to talk about something they all agree on.
"And, for the participating banks to share how they are making efforts to improve culture: by putting the focus back on customers; encouraging employees to speak up; and making time to listen and act to the concerns of their customers and employees."