Family law expert Claire Edgar addresses Belfast conference on domestic violence
---

---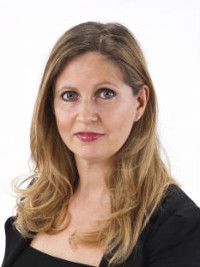 Family law expert Claire Edgar, partner at Francis Hanna & Co Solicitors, addressed a major Belfast conference about the legal remedies for victims of domestic abuse.
Ms Edgar was invited to speak at a conference hosted by the Belfast Domestic and Sexual Violence Partnership (BDSVP), which was attended by stakeholders including police, social workers, probation officers and lawyers.
The conference focused on the issue of domestic violence by adult children towards their parents.
Speaking afterwards, Ms Edgar said: "I was delighted to contribute to this conference which explored the complex dynamics involved in domestic abuse perpetrated by an adult child on their parents.
"We would all no doubt agree that arguing within families is quite normal and is usually resolved when everyone is equal in the relationship. However, abusive relationships in whatever form create an imbalance of power through fear and intimidation.
"Many of these victims feel shame and guilt that in some way they have failed as a parent. This is one of the biggest challenges in having these parents speak out and take steps to protect themselves.
"The work carried out by the Belfast Domestic and Sexual Violence Partnership in this area is vital to raise awareness of the issue and to engage other professionals in exploring ways to work collaboratively to help support these vulnerable victims."