Father convicted of FGM of daughter is to appeal his conviction and sentence
---

---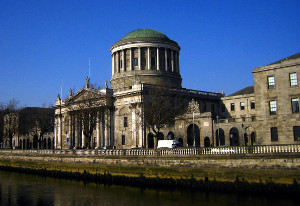 A father convicted of the female genital mutilation (FGM) of his daughter in the first case of its kind in Irish legal history is to appeal his conviction and sentence.
The 37-year-old was sentenced to five-and-a-half years' imprisonment by Judge Elma Sheehan at Dublin Circuit Criminal Court last January.
He was also sentenced to three years' imprisonment on a count of child cruelty which the judge ordered to run concurrently with the other sentence.
The defendant had pleaded not guilty to one count of carrying out an act of FGM on a then one-year-old girl in Dublin in September 2016. He had also pleaded not guilty to one count of child cruelty on the same day.
The man is originally from an African nation but cannot be named to protect the identity of the child.
Solicitor James MacGuill, acting for the appellant, yesterday applied to the Court of Appeal to come on record and asked for a copy of the digital audio recording of his client giving evidence through an interpreter at his trial.
Counsel for the Director of Public Prosecutions (DPP), John Byrne BL, said he was not opposing the application.
Mr Justice George Birmingham, president of the Court of Appeal, acceded to the request.