Fine art print signed by Mary Robinson and Susan Denham to be launched in the King's Inns
---

---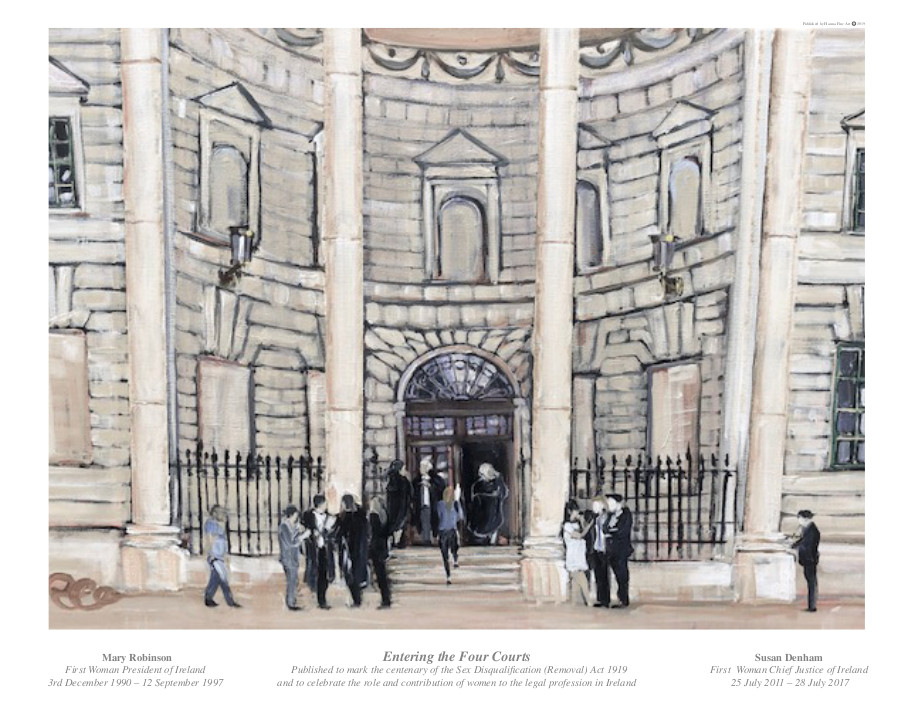 Hanna Fine Art – in association with the Law Society of Ireland, the Irish Women Lawyers Association, the Bar of Ireland and Irish Legal News – is delighted to announce the forthcoming release of a fine art print of Irish artist Stephen McClean's original oil on canvas - "Entering the Four Courts" – and would like to invite you to the formal launch of the print in King's Inns on 26th November 2019 at 6.00-6.30pm, when the Hon Mrs Justice Susan Denham SC will be guest of honour.
This magnificent painting is being published in a limited edition of only 250 prints to mark the centenary of the Sex Disqualification (Removal) Act 1919, which enabled women to become barristers, solicitors, jurors and magistrates, and to honour and celebrate the role and contribution of women to the legal profession in Ireland over the last 100 years.
Every print in the edition has been individually hand-signed by Mary Robinson, first woman President of Ireland, and Susan Denham, first woman Chief Justice of Ireland, to create an important and historic Irish legal collectable, which is already being referred to as the most significant and valuable print in the history of the Irish legal profession.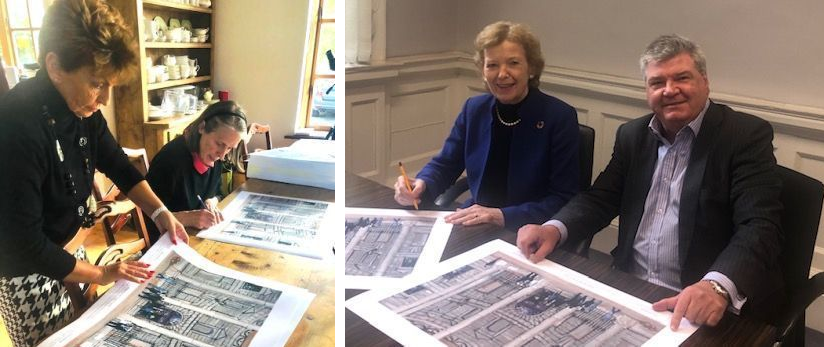 The print will raise funds and awareness for Breast Cancer Ireland and The Denham Fellowship and although it will not be formally launched until 26th November 2019, it is now available to pre-order directly from the publishers, Hanna Fine Art.
The cost of the double-mounted and framed print (25 X 29 inches), bearing the original signatures of Mary Robinson and Susan Denham, is £395.00, including delivery to your home or office address.
If you would like to reserve a print or if you and your guests would like to attend the official launch, please contact Maria on 085 112 2388 or modernirishart@btinternet.com to confirm names and numbers to ensure that you are on the official guest list.
As there is exceptional demand for this print – over 100 have already been pre-ordered – prompt reservation is recommended to guarantee your order.