First annual justice plans sets out 240 planned actions
---

---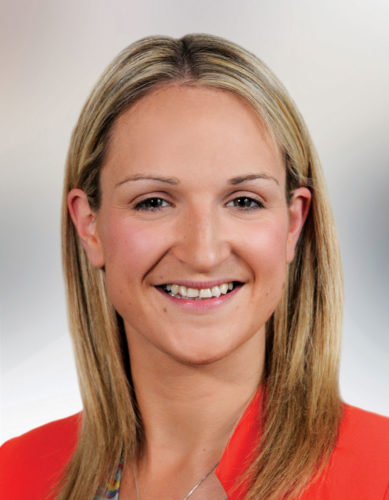 Justice Minister Helen McEntee has outlined 240 actions to "build a justice system that works for everyone" in the first of a planned series of annual justice plans.
The Justice Plan 2021 is built on five key goals, which are also shared with a wider three-year statement of strategy for the Department of Justice.
These are to tackle crime, enhance national security and to transform policing; improve access to justice and modernise the courts system; strengthen community safety, reduce reoffending, support victims and combat domestic, sexual and gender based violence; deliver a fair immigration system for a digital age; and accelerate innovation, digital transformation and climate action across the justice sector.
The specific actions for 2021 include improvements to the handling of sexual violence cases, the implementation of policing reform and the establishment of the new family courts structure.
Speaking at the launch of the plan today, Ms McEntee said: "Justice Plan 2021 and the actions I will implement this year to begin our programme of reform charts a course for us to build a justice system that works for everyone. This will be an annual process in which we will set out the concrete actions which will be delivered according to strict timelines each year.
"As well as ensuring our people are safe and secure, it is our duty in the Department of Justice to provide an equitable and accessible path to justice; to support victims and communities; and to treat those who seek refuge on our shores, or to make a new home for themselves in ours, with respect.
"To support those who rely on us every day in their business, family and community life, or those who need us to respond with compassion and understanding at moments of crisis and difficulty.
"The justice system reaches across many aspects of our lives. We can implement ambitious reforms to build a justice system which contributes to the improvement of society. To build a Justice System That Works for Everyone."
James Browne, minister of state for law reform, said: "The publication of our Justice Plan 2021 charts the reforms we aim to achieve over the coming year. As Minister of State for Law Reform I am focused on implementing positive changes to our justice system that will have the greatest impacts in making our communities safer and improving the lives of our next generation.
"The justice system plays an important role in the lives of everyone, including our young people. Through our 2021 plan I look forward to publishing the new National Youth Justice Strategy 2021-2026, undertaking a review of knife legislation, advancing gambling legislation, appointing a new Gambling Regulator, re-engaging with the National Rural Safety Forum to protect rural communities and directly supporting communities impacted by anti-social behaviour through the Anti-Social Behaviour Forum.
"We are determined to work closely with communities and ensure that the justice system embraces a 'whole of community' approach. Our ambitious reforms this year are for the betterment of the whole country we live in and share."