Flanagan names experts joining familicide and domestic homicide reviews
---

---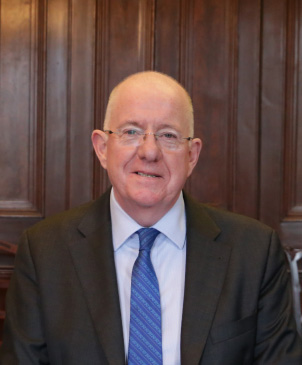 Justice Minister Charlie Flanagan has announced the names of the two experts who will join an independent research study on familicide and domestic homicide reviews led by Norah Gibbons.
Practising Senior Counsel, Ms Grainne McMorrow and the internationally recognised Forensic Criminologist, Dr Jane Monckton Smith will closely support Ms Gibbons in her role as the study's lead.
Making the announcement, Mr Flanagan said: "I am pleased that this very important and sensitive study is up and running and that Senior Counsel Grainne McMorrow and internationally renowned forensic criminologist Dr Jane Monckton Smith will join and support Norah Gibbons who is leading out on this work.
"I sincerely thank them for engaging with this project. Their engagement means that collectively this study team brings vast experience, a wide range of specialist expertise and an extensive portfolio of work of direct relevance to this study."
Mr Flanagan also urged those who have lost loved ones to domestic homicide and familicide, as well as those who have worked in supporting their families and friends to input into the independent research study on familicide and domestic homicide reviews: "I am very keen to promote a greater awareness of this study and what it is setting out to do and I encourage all interested parties to make a submission."
He said: "From hearing directly from families who have had to cope with the utterly horrendous experience of familicide or domestic homicide, it is my deepest wish that this study will set out a framework as to how the State can collectively better support people at a time of unimaginable loss. This is the reason why I have set up this study with the support of the Government."
Mr Flanagan added: "Experts and people with a track record of collaborative working will examine how we better support people who are affected by these horrific crimes. I have asked the study team to prepare an independent report to advise us how this can be best addressed. For the study to be fully effective I would strongly urge all interested parties who can inform the study's work to now make contact with it. Their dealings with the study will be supported in a hugely compassionate and a totally confidential manner."