Former chief justice to join panel of leading lawyers to discuss future of the border
---

---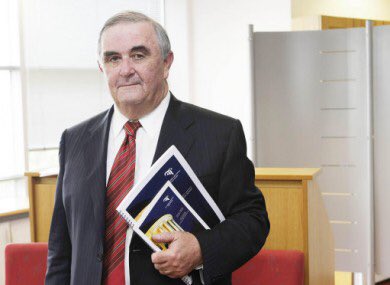 Mr Justice John L. Murray, who served as Chief Justice of Ireland from 2004 to 2011, is set to join a distinguished panel to discuss the future constitutional arrangements for Ireland and Northern Ireland.
The Hibernian Law Journal will host the panel discussion as its 2019 annual lecture, titled "Border Tariffs, Border Polls or Border Madness? Ireland, Northern Ireland and a Constitutional Conversation".
The panel includes Paul Gallagher SC, former Attorney General of Ireland; Sir Paul Girvan, a former Lord Justice of Appeal in Northern Ireland who presided over some of the leading recent public law cases in Northern Ireland; and Professor Aileen Kavanagh, the inaugural chair of constitutional governance at Trinity College Dublin.
Mr Justice Michael Twomey, the Journal's judge-in-residence, will chair the annual lecture next Thursday 28 November 2019 at 6.30pm in Blackhall Place.
Matt Gregg, deputy editor for development and finance at the Hibernian Law Journal, said: "In recent years the future dynamic of North-South relations has been the subject of heightened speculation and conversation.
"The Hibernian Law Journal is delighted to have assembled such a distinguished panel to examine what the future might hold for the people of the island of Ireland and their constitutional frameworks."
Admission is free, but pre-registration to events@hibernianlawjournal.com or via Eventbrite at is advised.