Former judge reappointed as Ombudsman for the Defence Forces
---

---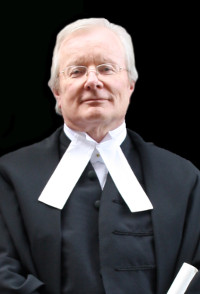 Barrister and former judge Alan Mahon is to continue in his role as Ombudsman for the Defence Forces.
Defence Minister Simon Coveney announced that Mr Mahon has been reappointed for a further three years, until 6 July 2024.
Mr Mahon was first appointed as Ombudsman for the Defence Forces on 6 July 2018 for a period of three years, following an open competition run by the Public Appointments Service.
Prior to holding his current position, Mr Mahon had a distinguished legal career, calling to the Bar in 1976 and holding a number of roles including senior counsel, Circuit Court judge, chairman of the Mahon Tribunal, and judge at the Court of Appeal.
Mr Coveney said: "I am delighted that Alan will remain as Ombudsman for the Defence Forces for a further 3 years and acknowledge with thanks, his continued commitment to this role as an office of independent external review for both serving, and former members of the Defence Forces."
The role and functions of the Ombudsman for the Defence Forces are enshrined in the Ombudsman (Defence Forces) Act 2004. Under the provisions of the Act, the Ombudsman is independent in the performance of his or her functions. The act also provides for the reappointment of the Ombudsman, provided the term does not exceed seven years.