Free employment law advice clinic for women launched in Dublin
---

---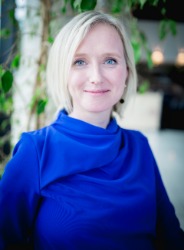 A free employment law advice clinic for women has been set up by the National Women's Council of Ireland (NWCI) in partnership with Community Law & Mediation (CLM).
The new Dublin-based clinic, funded by the Irish Human Rights and Equality Commission (IHREC), will take place on a monthly basis for the next 12 months, starting on 31 October 2019.
The service will cater for women experiencing problems at work, such as unequal pay, discrimination or sexual harassment.
The issues raised at the clinics will also feed in to the development of a Charter for Working Women which will be used as an advocacy and lobbying tool to strengthen safeguards for working women and to challenge discrimination in the workplace.
Rose Wall, CEO of Community Law & Mediation, said: "We are delighted to be collaborating with the NWCI to roll out this much needed free legal advice clinic.
"CLM frequently represents and advocates for women who are experiencing difficulties at work, such as unequal pay, discrimination or sexual harassment and we know that the lack of legal aid for employment and equality cases before the Workplace Relations Commission is a major barrier to enforcing women's employment rights.
"We look forward to working with the NWCI to address these issues and we would like to thank IHREC for their support in delivering this project."
Denise Roche, legal and policy officer at NWCI, added: "This is an area of law that offers no support from legal aid. So that when a woman makes the difficult decision of taking a legal case against her employer she may find that she has to do this alone.
"This clinic and the evidence it collects will contribute to legal, policy and organisational responses to effectively meet the needs of women."