Garda compensation claims to be brought into PIAB process
---

---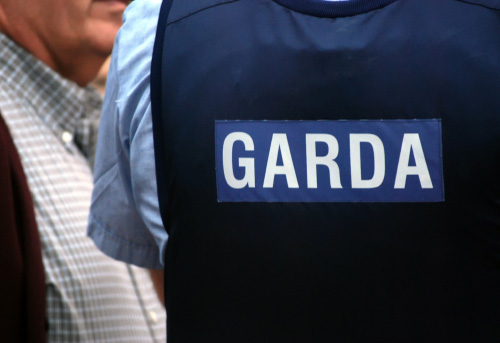 Compensation claims by gardaí for injuries sustained in the line of duty will be brought within the Personal Injuries Assessment Board (PIAB) process under new legislation.
Gardaí currently have to apply for authorisation from the Department of Justice to seek compensation in the High Court in accordance with the Garda Síochána (Compensation) Acts 1941 and 1945.
The new Garda Síochána (Compensation) Bill 2021, published this morning, will not involve the courts in Garda compensation claims in the first instance.
The new scheme devolves responsibility for matters relating to Garda compensation from the Minister to the Garda Commissioner with the added provision that the State Claims Agency will manage claims on behalf of the Garda Commissioner once they are authorised by him or her.
In addition, PIAB will assess quantum in Garda compensation cases under the Personal Injuries Assessment Board Act 2003 by reference to the personal injuries guidelines, which will come into effect on Saturday.
The government says the new compensation scheme will benefit both claimants, in terms of quicker resolution of claims with an objective assessment of quantum, and the State as the respondent, in terms of lower legal and administrative costs.
Justice Minister Helen McEntee said: "It has been clear for some time that the existing Garda compensation scheme needs to be replaced with a more efficient process.
"The current scheme, whereby all cases must go to the High Court, is liable to delays and high legal costs, and lacks facilities to settle claims in an efficient manner.
"The involvement of the Personal Injuries Assessment Board will lead to greater consistency in the level of compensation awards, since PIAB will be guided by our new personal injuries guidelines which take effect this weekend.
She added: "The new Garda compensation scheme will lead to greater efficiencies and savings for the Chief State Solicitor's Office, which will no longer be the primary manager of Garda compensation claims.
"The new scheme will also lead to savings and efficiencies in the courts as Garda compensation claims made to the courts should reduce over time, depending on the level of acceptance by claimants of PIAB assessments and the ability of the State Claims Agency to negotiate settlements before cases actually proceed in court."
Robert Troy, minister of state with responsibility for trade promotion, digital and company regulation, added: "Bringing Garda compensations claims within the PIAB process is consistent with ongoing work by my Department to facilitate more personal injury cases being resolved by PIAB in a faster timeframe and with lower costs.
"It should allow Garda Síochána members who have suffered as a result of a malicious injury, or for their families where the injury has been fatal, to benefit from a quicker resolution of their claim. It should also benefit the State in terms of lower legal and administrative costs.
"The Government's commitment to enhance and reform PIAB, work which I am currently undertaking, will also bring benefits to the management of Garda compensation claims."