Glenlola Collegiate and Dalriada School triumph in Belfast heat of Bar Mock Trial Competition
---

---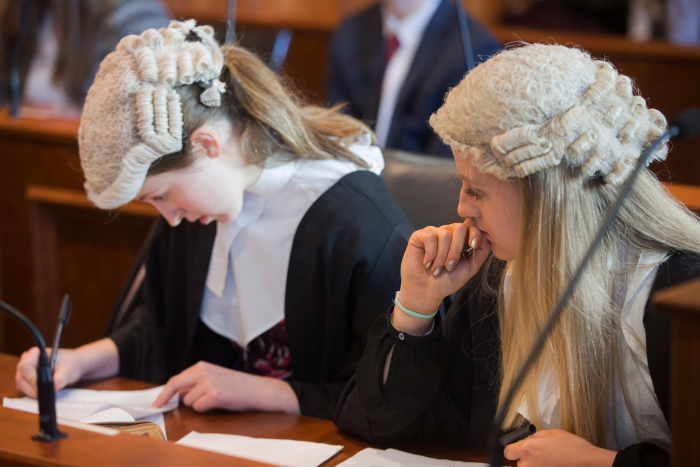 Pupils at Glenlola Collegiate School and Dalriada School have triumphed in the Belfast regional heat of the annual Bar Mock Trial Competition.
A total of 16 schools competed at the Inn of Court and the Royal Courts of Justice and two will now proceed to the UK-wide final to be held in London next year.
A further 8 schools will take part in a regional heat in Derry next month, with three schools in total going on to represent Northern Ireland in the final competition next year.
Bernard Brady BL, vice-chair of the Bar Council of Northern Ireland, congratulated the pupils and their mentors, Craig Dunford BL and Stephen Quinn QC, on their "tremendous performance".
Mr Brady added: "Both faced tough competition, however, and I would like to commend all the students who took part and pay tribute to their teachers and barrister mentors for their dedication. The standard was incredibly high and every participant should be proud of their achievements."
The Bar Mock Trial Competition is run by Young Citizens and provides an opportunity for pupils aged 15-18 from all over the UK to gain unparalleled insight into the justice system.
Dr Anne Rice, programmes coordinator at Young Citizens, said: "For most students this competition is their first experience of the law and this is a great engaging experience that stays with them for life.
"We have grown the competition in the past few years thanks to the support of The Bar of Northern Ireland and funding from the Legal Education Foundation."