Government taskforce to examine mental health and addiction needs of prisoners
---

---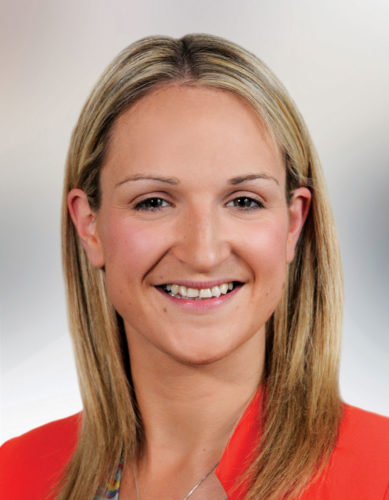 A new government taskforce has been established to look at the mental health and addiction needs of prisoners both during and after their detention.
Former minister Kathleen Lynch has been appointed as the independent chair of the high level taskforce, which will include representatives from a wide cross-section of health and justice agencies and consult with NGOs and campaigning bodies.
The taskforce will be established this spring and will be asked to publish a high level implementation plan by the end of the year.
Justice Minister Helen McEntee said: "I know that this is an ambitious timeframe but we are committed to developing a system that provides comprehensive and coordinated mental health support for those who need it.
"The taskforce will build on the previous work of the interdepartmental group which examined issues relating to people with mental health issues who come into contact with the criminal justice system. Significant progress can and will be made."
Health Minister Stephen Donnelly added: "While the judicial and health systems have historically worked closely together, and there have been improvements over recent years, such as the expansion of forensic mental health care within prisons, this is an opportune time to review, take stock and agree on further improvements which can be delivered in the short term.
"In this context, the opening soon of the new HSE National Forensic Mental Health facility at Portrane, to address acknowledged capacity pressures by replacing the Central Mental Hospital in Dundrum is particularly welcome."
The Irish Penal Reform Trust (IPRT) and Mental Health Reform (MHR) have welcomed the announcement of the new taskforce and called for it to be well-resourced for its role.
Fiona Coyle, CEO of Mental Health Reform, said: "We know that the State is currently failing many in the criminal justice system with mental health difficulties. Strengthened coordination, improved referral pathways and resolving funding inadequacies are some of the key barriers that this taskforce has the opportunity to address.
"This ambitious mandate must be matched by resourcing. We believe that the voice of the prisoner and their family, friends and carers must be at the heart of all of the taskforce's work."
Fíona Ní Chinnéide, IPRT executive director, said: "Too many people with disabilities, mental illness and in psychiatric distress are held for long periods in completely unsuitable conditions in prison. This failure by the State to provide appropriate care has been called out by the European Committee for the Prevention of Torture and the Chief Inspector of Prisons, among many others.
"The announcement today is therefore very positive, but it is critical now that the taskforce is given the staffing and resources it needs to meet its goals, that it takes a rights-based approach, and that the emphasis is on diverting people with mental illness away from the prison system.
"This is an ambitious timeframe but urgent action was needed yesterday and the timeline must be met."