Head of Immigrant Council reiterates call for hate crime legislation
---

---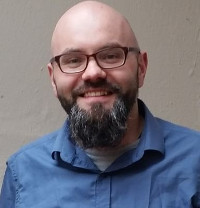 The head of the Immigrant Council of Ireland has reiterated a call for the introduction of hate crime legislation to tackle racism in Ireland.
In an interview with the Irish Examiner, CEO Brian Killoran said Ireland could benefit from looking at the law in other jurisdictions.
Mr Killoran also called for the introduction of a "national action plan on racism" in order to "look at it from every lens that it manifests in".
He said: "That's the kind of thing we need to do, to prepare ourselves for the fact, that when you look around us, in other countries, xenophobia and racism have risen to the forefront.
"They've made their way into politics and they've made their way into national discourses, and we don't want to see that happen in Ireland and we need to prepare for it and we need to lay the groundwork."
Ireland's only hate crime legislation, the Incitement to Hatred Act 1989, is currently being reviewed by the Department of Justice.
There have only been five convictions under the legislation in the past three decades, Courts Service figures show.