Helen McEntee named justice minister in new government
---

---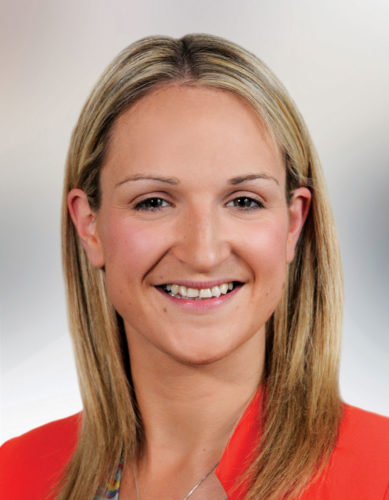 Meath East TD Helen McEntee has been named as minister for justice in the new coalition government which formally took office over the weekend.
Ms McEntee, a Fine Gael TD and previously the minister of state for European affairs in the Department of Foreign Affairs, succeeds her party colleague Charlie Flanagan who has held the justice post since 2017.
Meanwhile, senior barrister Paul Gallagher SC has been named as the new Attorney General of Ireland, succeeding Séamus Woulfe SC, who also took up his post in 2017.
The new justice minister, who was elected to the Dáil in 2013, is a graduate of law, politics and economics at Dublin City University (DCU) and holds a Master's degree in communications and journalism.
Writing on Facebook, Ms McEntee said: "It's such an honour to be appointed to Cabinet as minister for justice.
"It's been an unbelievable three years in the Department of Foreign Affairs and I've had the pleasure of working with so many amazing people. Thank you to all my team and the wider teams."
Writing on Twitter, Mr Flanagan said he was "wishing every success and best wishes to my successor Helen McEntee as minister of justice".
Ms McEntee met officials in the Department of Justice for the first time on Sunday and will today attend Cabinet for the first time.
Later, she will appear in the Seanad to move motions to renew provisions of the Offences against the State (Amendment) Act 1998 and the Criminal Justice (Amendment) Act 2009, which were renewed by TDs on Wednesday.