Hibernian Law Journal launches its 18th Volume
---

---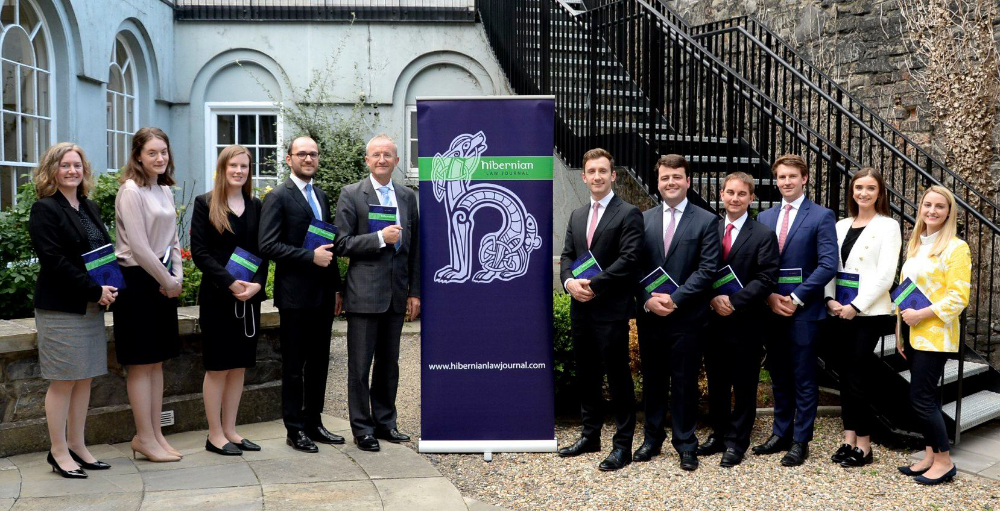 The Hibernian Law Journal launched its 18th Volume at a special ceremony held in the Blue Room at the Law Society of Ireland and attended by members of the judiciary, academia and the wider legal community.
T P Kennedy, director of education at the Law Society and a founding member of the Journal, addressed the launch in honour of the 20th anniversary of the Journal and offered reflections on its development since being established in 1999.
In addressing the launch, Mr Kennedy highlighted the prominent careers that many alumni members of the Journal had gone on to lead and noted the strong quality of scholarship found in each volume over many years.
Editor-in-chief Ciarán Donohue offered thanks to the outgoing members of the Journal's editorial board and to each contributing author of Volume 18.
In recognising the many supporters of the Journal, Mr Donohue paid tribute to its academic advisors, benefactors drawn from the Inner Bar and sponsor firms including Arthur Cox, Dillon Eustace, Matheson and McCann FitzGerald.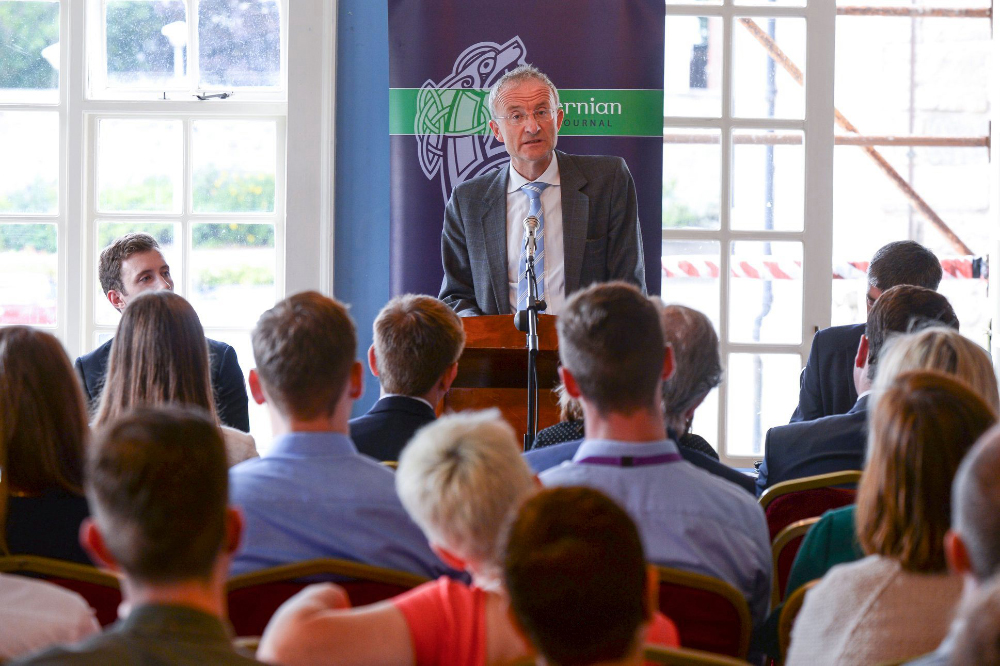 Mr Justice Michael Twomey, judge-in-residence of the Journal, who formally chaired the launch, joined in commending the quality of successive volumes of the Journal and commented that it far surpassed many of its commercial competitors in its publication.
In reflecting on the past year, the judge made special mention of the Journal's Brexit-themed annual lecture last November and its quality of speakers, in addition to recognising the unique insights offered at the award of the Hibernian Law Medals last March to 8th President of Ireland, Professor Mary McAleese, and former Supreme Court judge, Ms Justice Catherine McGuinness.
The 18th Volume encompasses a wide variety of legal topics including the duty to disclose genetic information, the future of the Common Travel Area, 'Do Not Attempt Resuscitation' orders, the doctrine of equivalents in patent law, and the recent decision of the Supreme Court in SPV Osus -v- HSBC, in addition to several book reviews.
Both speeches delivered by both Hibernian Law Medal recipients, as well as the proceedings of the Journal's annual lecture, have also been incorporated into the 18th Volume.
On the evening, the award for Best Trainee Article was awarded by Mr Justice Twomey to Valentyna Chekanska.