High Court: Application to strike solicitor off the roll 'disproportionate and inappropriate'
---

---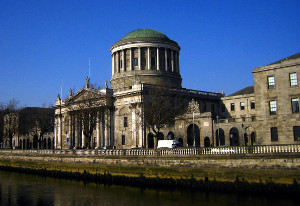 A solicitor who admitted to numerous findings of professional misconduct has been suspended from the roll of solicitors until April 2020, and will be subject to conditions on his practicing certificate for seven years thereafter, after Mr Justice Peter Kelly found that the sanction sought by the Law Society of Ireland was disproportionate and inappropriate.
The Solicitors Disciplinary Tribunal recommended that the solicitor be struck off, but the President of the High Court said it was astonishing that the medical evidence in mitigation was not heard by the tribunal and that it may have made a different recommendation in the circumstances.
Complaints heard by the Solicitors Disciplinary Tribunal
Firstly, Mr Thomas D'Alton was found guilty of professional misconduct for failure to file an accountant's report for the year ended 31st January 2017 within six months of that date in breach of regulation 26(1) of the Solicitors Accounts Regulations 2014.
The second and more serious finding of professional misconduct related to eight separate allegations of wrongdoing. Namely that he:
allowed a deficit of €54,860 on his client account as of April 2016 which was subsequently reduced to €46,860 in June 2016 (this was subsequently cleared in August 2016)
used €10,000 of clients' money to help discharge a personal Revenue liability in March 2015;
took €17,800 client monies from an estate to reduce the office account overdraft;
took €8,000 client monies from an estate to reduce the office account overdraft in 2015
took €15,813.57 client monies from an estate to reduce the office account overdraft in June 2014;
took 5,000 client monies from the client account to the office account in July 2016;
created a debit balance of €5,002 on a client account
failed to comply with anti-money laundering legislation in the sample of clients' files examined.
All of the findings were admitted by Mr D'Alton.
Penalty
In considering the question of penalty the Solicitors Disciplinary Tribunal (SDT) said:
"To the credit of the respondent solicitor, the Tribunal has noted that he did admit the facts and further admitted that the facts constituted misconduct. He has also made good the deficits and eventually filed the outstanding accountant's report. However, the Tribunal has also noted that the respondent solicitor has a significant prior disciplinary record."
The prior disciplinary record involved five different findings adverse to Mr D'Alton, all of which were resolved. .
Mr Justice Kelly said that in this regard, and without any evidence in mitigation, it was hardly surprising that the SDT recommended that he be struck off the roll of solicitors and that the Law Society of Ireland supported making this order. However, evidence in mitigation was adduced in the application to the High Court.
Evidence in mitigation
Mr D'Alton apologised unreservedly for his misconduct and accepted full responsibility. While not seeking to justify his conduct, he contended that the evidence in mitigation provided an explanation as to why he deviated from a previously unblemished career.
A medical report set out the aftermath of a substantial injury to his foot in 2007, Mr D'Alton had to undergo multiple surgeries while he was trying to work full time. Part of the report said:
"Between 2014 and 2016 his experience was catastrophic. Apart from all of the surgeries he developed osteomyelitis, a very serious bone infection, and came close to requiring an amputation. He obviously had to work all through this and was relying on his colleague in the practice to support him but I know on one occasion when I did a domiciliary call instead of being on bed rest he was in a chair with his foot elevated surrounded by charts trying to do work. During these years Thomas was on high doses of pain killers and, intermittently, high doses of antibiotics. Tom suffered from significant anxiety and depression because of his prolonged hospital admission time and challenging recuperation period as outlined above. The medication he was taking made his situation worse as he was sedated with great difficulty concentrating, making decisions and having capacity to handle the required workload".
The report also said that in the middle of this, he had a hip replacement in 2015 which subsequently had to be replaced as the prosthetic was not long enough and resulted in a fractured femur. The report highlighted very serious concerns about Mr D'Alton's mental health at the time, and said he was "certainly in no position to run a practice".
Mr Justice Kelly said he was "astonished that none of that medical evidence was put before the SDT when it was considering the case. In fact, Mr. D'Alton's health situation does not appear to have been mentioned to it at all. Had it been, the SDT might have made a different recommendation".
Proportionate sanction
Mr Justice Kelly said that in the unusual circumstances of this case, an order striking Mr. D'Alton's name from the Roll of Solicitors would be disproportionate and inappropriate.
In addition to the uncontroverted medical evidence outlining Mr D'Alton's "dreadful ill health", Mr Justice Kelly noted that Mr D'Alton subsequently ensured no client was out of pocket as a result of his dishonesty and no claim would be made on the Compensation Fund.
While finding that the risk of any repetition of the wrongdoings was virtually nil, Mr Justice Kelly said the conditions he proposed would "ensure that such risk is zero".
In lieu of the penalty recommended by the SDT, Mr Justice Kelly directed that:
D'Alton should be suspended from the Roll of Solicitors until 1st April 2020;
that upon the cessation of that suspension he may be issued with a practising certificate subject to the following conditions:

(a) He will not be permitted to practise as a sole practitioner or in partnership but only as an employed solicitor;
(b) He must act under the control and supervision of a solicitor who will be approved of in writing in advance by the Law Society;
(c) He will not be permitted to give undertakings of any sort save with the written consent obtained in advance from the supervising solicitor;
(d) He will not be permitted to have any drawing rights on the client or other accounts of the practice in which he may be employed.
Mr Justice Kelly explained that the conditions would apply to every practising certificate granted to him for seven years following his restoration to the Roll of Solicitors in 2020.
by Seosamh Gráinséir for Irish Legal News
© Irish Legal News Ltd 2020