High Court: Former Ryanair pilot granted application for documents to defend defamation action
---

---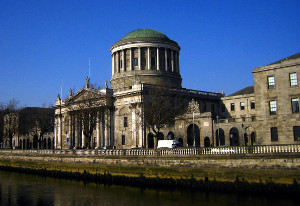 A pilot who is being sued for making defamatory statements online has been granted an order requiring Ryanair to provide an unredacted investigation report which had been almost completely redacted when first provided.
Finding that the report was relevant and necessary to the issues at trial, Mr Justice Anthony Barr also held that Ryanair was not entitled to argue that the document was irrelevant after it had initially consented to the voluntary discovery of same.
Professional Pilots Rumour Network
In December 2012, Erik Besancon was employed as a pilot with Ryanair when he made two posts on a website known as the "Professional Pilots Rumour Network" regarding an incident which occurred on a Ryanair flight from Manchester to Memmingen in September 2012.
In the posts, Mr Besancon made statements including that "Ryanair should investigate what internal procedures led to a crew trying to make up for lost time by an impromptu change of plan that nearly went south…" and "…[w]hat we do worry about is the corporate culture the company is inflicting on us, which in turn could affect safety".
The postings were made under a pseudonym; however, Mr Besancon accepted that he made the statements which are now the subject of defamation proceedings instituted by Ryanair.
Defamation proceedings
In its claim for damages, Ryanair pleaded that the statements meant and were understood to mean that:
Ryanair operates unsafe internal procedures which force crews to operate in a manner that compromises safety;
A corporate culture exists in Ryanair in which flight crews are pressurised to operate in a manner that compromises safety;
Ryanair flight crews are forced to operate under massive stress;
The pressure and stress placed on Ryanair flight crews results in pilots making errors;
The culture that exists in Ryanair is a cause for deep concern; and
Ryanair compromises the safety and lives of its passengers and is an airline that should be avoided.
Mr Besancon denied that his statements were capable of bearing the meanings claimed by Ryanair, and that if the statements did bear the ordinary meaning or innuendo contended for in paragraphs (iii) and (v) – he was able to rely on the defence of justification or truth within the meaning of Section 16 of the Defamation Act 2009.
Alternatively, Mr Besancon pleaded that the publication constituted a fair and reasonable publication on a matter of public interest under Section 26 of the Defamation Act 2009. Further, Mr Besancon pleaded that the publication was a publication on an issue of important public interest and that he was entitled to avail of a common law defence. Further and in the alternative, he pleaded that he would rely on the defence of qualified privilege under Section 18 of the Defamation Act 2009.
In response to Mr Besancon's defence, Ryanair argued that the statements were published maliciously by Mr Besancon who knew "they were false or recklessly did not care whether they were true or false and/or without any honest belief in their truth out of spite or ill will" towards Ryanair.
Documents "completely redacted"
In February 2016, Mr Besancon requested voluntary discovery of documents, including:
Ryanair Safety Alert Initial Report-MAN-FMN23/09/12;
Ryanair Base Investigation Report (the BI Report);
Ryanair Internal Audit Report.
The BI Report, when furnished to Mr Besancon on a voluntary basis, was almost completely redacted – with the headings to the report being the only portions left legible.
Documents entitled "MAN-FMN FR3241 EI-DAC", "Ryanair additional training form, form ref, atf, issue date 1st January 2008", and "Ryanair, line check record 1" were all completely redacted.
Application for unredacted documents
In the High Court, Mr Besancon sought discovery of the BI Report in an unredacted form (save the names of persons who made statements or were referred to in the report, or any information identifying them).
Mr Besancon argued that the BI Report was relevant and necessary for a proper defence to the defamation proceedings – the document was the report of Ryanair's investigation into the "Memmingen incident" at the core of the proceedings, and was therefore essential. Mr Besancon said that if the document was withheld, there would be a "blind spot" at the trial – whereby the judge, jury, and defendant would be deprived of important information. Mr Besancon added that since Ryanair had accepted voluntary discovery of the BI Report, it had agreed that it was relevant and necessary.
Mr Justice Barr agreed with Mr Besancon that the report, in an unredacted form, was relevant and necessary. He also said that, by consenting to voluntary discovery, "parties are implicitly accepting that the documents which they are agreeing to produce, are relevant and necessary to the case being made by the other side". Mr Justice Barr added "If this were not the case, one would have the absurd situation whereby a party could agree to make discovery of certain documents, they could then redact the documents completely, and when they were challenged on that, they could attempt to prevent production of the document by arguing that it was not relevant and necessary".
Stating that this would lead to "utter chaos in the system", Mr Justice Barr held that Ryanair's consent to voluntary discovery of the BI Report meant it could not subsequently argue that it was not relevant and necessary.
Both parties agreed that the BI Report was a confidential document, which Mr Justice Barr explained was protected by Irish and European legislation. Mr Justice Barr said that the names of any persons in the document should be redacted, and placed strict limits on the circulation of the document – such that only six copies should be provided to the defence, that the defence cannot copy the report, and that all six copies should be returned to Ryanair at the conclusion of the proceedings (subject to their return to the defence in the event of an appeal).
© Irish Legal News Ltd 2020