High Court: Man awarded €231,000 for life-changing injuries in pub assault
---

---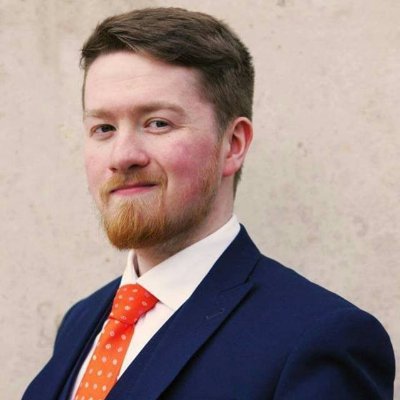 The High Court has awarded €231,663.02 plus costs to a man left with life-changing injuries following an assault in a pub.
Background
On 15 April 2009, Oliver Bennett was the victim of an unprovoked assault committed by John Codd, another customer, in Tir Na nÓg pub. He was admitted urgently, in a drowsy state, under the care of Mr Donncha F. O'Brien, consultant neurosurgeon at Wexford General Hospital. He deteriorated rapidly and fell into a deep coma. Following intubation and CT scan of the brain, a large bleed on the right side of the brain was noted, along with a contusion on the left occipital and temporal lobes. He suffered an extensive fracture at the back of his skull.
He was transferred to Beaumont Hospital where he had an urgent surgery to evacuate the bleeding on the brain. He was off sedation five days later, and was beginning to improve. He was transferred out of intensive care on 23 April 2009 and he underwent physiotherapy and nutritional therapy and, after a number of days on the ward, he was transferred back to Wexford General Hospital for ongoing care and attention. He was an inpatient in St John's Hospital, Enniscorthy and he attended the National Rehabilitation Hospital when he was assessed by Mr O'Brien in June 2009 as an outpatient. He was making satisfactory progress apart from a small non-healing area at the surgery site.
Mr Bennett continues to suffer from significant life-changing injuries as a result of the assault. Mr Codd was convicted of assault causing serious harm contrary to s. 4 of the Non-Fatal Offences Against the Person Act 1997 s.4. He was sentenced to two and a half years' imprisonment, with the final year suspended, at Wexford Circuit Criminal Court.
Mr Bennett suffered a serious acquired brain injury resulting in significant cognitive impairment, neurological defects in speech and communication with the resultant loss of independence. He has had to live in sheltered accommodation since 2015 and is limited to driving a car in his locality. He now has short-term memory difficulties and concentration difficulties, as well as difficulties with organisation of ideas, construction of sentences, dyspraxia, and sensory overload.
Further particulars referenced periods of extremely low mood and suicidal ideation, adjustment disorder and loss of confidence.
Linda Coyne, therapist, said in an August 2018 report that Mr Bennett presented with severe and complex speech, language, and communication difficulties. He now has difficulty reading. A report was received from Dr Elizabeth M.J. Cryan, consultant psychiatrist, where she concluded that she did not consider that he lacked capacity to manage his affairs. However, she had formed the view that his capacity to manage his affairs independently is impaired. While he could be at risk of exploitation, his approach to his cognitive difficulties is to seek assistance from his sister and his daughter, and to keep written records of his financial matters. He was open to requesting assistance.
A High Court order granted judgment in default of defence against Mr Codd. Mr Bennett claimed that Wallace Taverns Ltd, trading as Tir na nÓg, failed to prevent the assault. A notice of trial was served in June 2018. Wallace Taverns is trading. In June 2016, Mr Justice John Hedigan made an order granting judgment in default of defence and ancillary orders were made, including an order for costs. The matter came before Ms Justice Bronagh O'Hanlon by way of hearing for the assessment of damages as against the two defendants.
Assessment of damages
Mr Bennett described his life prior to the accident. He was working in London, and was married. She lived in Wexford with their children. He owned his own company in Germany, where he had worked as a plasterer, with three hundred workers under his management. He said that he is at times depressed, and that three years ago, he had contemplating drowning himself at the lake. He now lives in sheltered accommodation.
The judge noted that an award of damages' purpose is to put the injured person in the same position, so far as money can do so, as if the injury involved had not happened. Where injuries are profound or irreversible, this is very difficult to achieve in practice and an award of money can "only be viewed as, at best, an approximation of what the law is intended to achieve". As observed by Mr Justice Donal O'Donnell in McDonagh v Sunday Newspapers Ltd [2018] 2 IR 79, when comparing the assessment of damages in defamation cases to personal injuries cases, said that personal injuries is "a business of equating incommensurables", or as put by Chief Justice Thomas O'Higgins put it in Sinnott v Quinnsworth [1984] ILRM 523, "assaying the impossible".
Ms Justice O'Hanlon considered the cap on award of general damages identified at €500,000 in Morrissey v Health Service Executive [2020] IESC 6. She noted that in Kearney v McQuillan & North Eastern Health Board (No. 2), where the plaintiff had had a symphysiotomy procedure carried out on her and was awarded €325,000. In Tevlin v McArdle [2014] IEHC 436, Mr Justice Kevin Cross considered damages of €625,500 (being general damages of €200,000, plus sums for special damages, care and loss of earnings) to a man who a man who face continuing difficulties resulting from his head and brain injury following a car accident. He was unlikely to be able to work again in anything other than sheltered employment. However, the court considered that the plaintiff was guilty of contributory negligence of a degree that justified a 45% deduction in this sum.
Ms Justice O'Hanlon said the present case was a highly unusual one. Counsel for Mr Bennett had noted that there was little direct precedent with regard to the type of injuries suffered. The judge said that eleven years had passed since the incident. Mr Bennett was obliged to pursue the case with the assistance of a Legal Aid Certificate. He was hampered in that his cert did not extend to further ENT neurological and psychological reports due the Legal Aid Board's financial restraints.
Noting that his capacity to work in the future is significantly diminished, Ms Justice O'Hanlon awarded general damages of €150,000 for pain and suffering to date, due to the life-altering consequences and a huge limitation on his life and capacities. She awarded a further €50,000 for pain and suffering into the future. Special damages were awarded in the sum of €31,663.02.
Conclusion
An order in the sum of €231,663.02 was made against both defendants, plus costs.
© Irish Legal News Ltd 2021