High Court: Man held in lawful custody despite detour to family court
---

---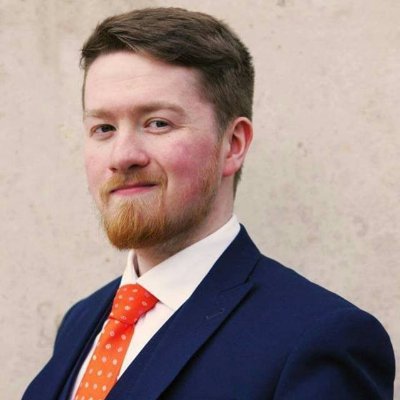 The High Court has held that a man was held in lawful custody despite a detour to another court.
Background
It is alleged that in April 2020, CI assaulted his 90-year-old father, and that he damaged his father's phone to prevent him ringing gardaí. A barring order was made. CI was arrested and questioned in May 2020, and a file submitted to the DPP. The DPP gave directions regarding charging CI.
On 25 August 2020 he presented at Dún Laoghaire Garda Station, where he went daily to sign the station bail book. He was informed by a garda that he was supposed to be in the Family Court in Dolphin House. He said that he didn't need to attend as it was for a barring order.
At 10.55am, Garda Rachel Carway arrested CI under the Criminal Justice Act 1984 s.10(2) for the purpose of charging. Garda J.P. Durkan, who had been involved in the COVID Community Engagement Scheme, which had previously taken the father to the family law courts, contacted the station to ask if any Garda knew whether CI would attend the family law proceedings. He was told that CI had just been arrested.
Judge Gerard Furlong was informed of this and requested that CI be presented to Dolphin House so that he could finalise the barring order application. CI was searched and placed in a cell, and his request for a solicitor was facilitated. At 11.47am, CI was charged by Sgt. Killian Donohoe with three offences under the Criminal Justice (Theft and Fraud Offences) Act 2001 s.15, the Non-Fatal Offences against the Person Act 1997 s.3 and the Criminal Damage Act 1991 s.2.
Garda Carway intended to bring CI to the Criminal Courts of Justice (CCJ) on the criminal matters but Judge Furlong's request to finalise the barring order was acceded to first. CI was taken from the station at 12.15pm, arriving at Dolphin House at 12.50pm. The barring order was made after a half-hour hearing. The Gardaí rechecked the availability at the CCJ but were told that the court had finished business and that they would have to wait until 4.30pm for evening court. CI was brought back to Dún Laoghaire Garda Station, arriving at 2.00pm. A doctor was contacted to provide methadone. CI arrived at the CCJ at 4.29pm.
He claimed to be awaiting a Covid test. He indicated on a Covid form that he had a cough and other symptoms, and the attending nurse attached to the Irish Prison Service refused him access to the CCJ custody area, stating that a doctor's letter would be required. CI was conveyed back to Dún Laoghaire Garda Station and was examined by a doctor who furnished a letter that he no Covid symptoms. Evening court was by then no longer sitting. CI stated in front of a number of gardaí "sure I don't have Coronavirus, I was only messing, I thought I would get out."
Later that evening, CI sought an Article 40.4 inquiry. Mr Justice Richard Humphreys accepted the application for an inquiry on the basis of a telephone hearing. On 26 August 2020 at 11am, the Member in Charge of Dún Laoghaire Garda Station produced a certificate under Article 40. CI was in the CCJ, but he wasn't brought before a criminal court in deference to the inquiry. As CI didn't have Covid symptoms, Mr Justice Humphreys made a production order to allow consultation to take place in the Four Courts where the hearing was to be held.
The court received oral evidence from Garda Carway, who was cross-examined by Eilis Brennan SC, with Kevin Roche BL. The court said that the arrest was for the purpose of charging CI. Ms Brennan argued that the purpose of the detention changed subsequently. The Criminal Justice Act 1984 s.10(2) requires an applicant to be charged "forthwith". It is, the judge said, similar to the Offences Against the State Act 1939 s.30A(3), inserted by the Offences Against the State (Amendment) Act 1998 s.11, which was interpreted in O'Brien v Special Criminal Court [2008] 4 IR 514, to mean that the charging should be immediate or at once and that there should be no delay.
The court said that a period of one or two hours, "give or take" of normal custody procedures, and preparing and printing charge sheets, doesn't amount to the kind of "delay" envisaged in O'Brien, and cannot reasonably be regarded as involving unlawful delay.
CI relied on Whelton v District Judge O'Leary & DPP [2011] 4 IR 544. However, the court noted that Mr Justice William McKechnie pointed out that the applicant in that case attended by appointment "at a given location, at a particular time and for a particular purpose." There was one single charge sheet "which could have been ready to go", whereas CI was signing on and so selected the time of his appearance himself.
Complaint was made in Whelton about the routine practice of putting a person in a cell awaiting charge, but Mr Justice Humphreys said those complaints must be read in the context of a presentation by appointment. In cases other than appointment, "prudence would normally suggest that conveyance of such a person to a secure area would have obvious attractions."
Ms Brennan submitted that there was no jurisdiction to bring CI to Dolphin House and that this half an hour "frolic" rendered the detention otherwise than for the purposes of being brought to a criminal court. She argued that he was not brought to a criminal court as soon as practicable. The judge said that the purpose of detention has to be judged by reference to the dominant purpose, and he found that the bringing of CI to a criminal court "was the dominant purpose at all times." The fact that there might be "subsidiary or incidental purposes during a period of detention" didn't mean that the dominant purpose had changed.
Generally, the judge held, if a person is in lawful custody, bringing him before a court to comply with either a direction or a request of a judge does not render the detention unlawful. He said CI's case was distinct from State (Trimbole) v Governor of Mountjoy Prison [1985] IR 550 where there was some form of stratagem, or as put by Mr Justice McKechnie in Whelton something that would "outrage, insult or defy the legal or constitutional authority or status of the court".
"On the contrary, honouring a request from the judicial branch of government amounts to the authority of the court by the legal custodians." Ms Brennan argued that if a judge requested someone's presence, the Gardaí could not arrest that person in the absence of bench warrant or other similar court order. The judge said that the fact that CI was in custody made the situation "significantly different".
The judge noted that in O'Brien, a delay between the evening of Holy Thursday to noon on Good Friday was held not in breach of this requirement. "The delay here is significantly less."
Tony McGillicuddy BL, for the Member in Charge, submitted that going to Dolphin House did not cause any significant delay, and that the hearing there only took 30 minutes. The judge was satisfied, saying that if judicial processes are occurring at once, it would be "counter-productive to demand that each be taken in isolation from all others".
Mr McGillicuddy submitted that the clock stopped when CI frustrated his being brought to a criminal court by falsely claiming to have Covid symptoms. The court agreed that any delay thereafter was CI's responsibility.
Conclusion
The judge held that CI was in lawful custody, He noted that there was no Covid amendment to obligations regarding bringing prisoners as soon as practicable to the court under the Criminal Justice Act 1951 s.15(2), and opined that no new legislation is necessary "because the concept of practicability inherently builds in scope for difficulties such as those created by the pandemic." He said that if he was wrong about that, the matter "can no doubt be considered in any future proposals for further legislation on the consequences of the Covid emergency for the legal system."
© Irish Legal News Ltd 2020