Horwich Farrelly appoint Matthew Fitzpatrick to head up new Belfast office
---

---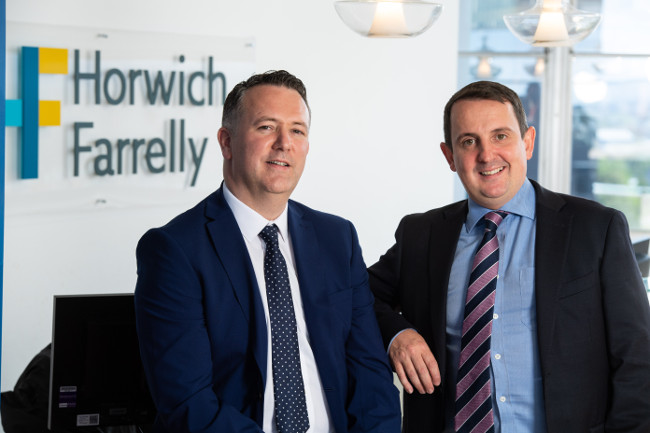 Specialist insurance industry law firm Horwich Farrelly has opened an office in Belfast under the leadership of newly reappointed partner Matthew Fitzpatrick.
Mr Fitzpatrick returns to the UK-based firm, where he worked for over 10 years, after having spent time at two prominent Northern Ireland firms.
He completed his training contract with the firm and was manager of its Liverpool branch before returning to Northern Ireland.
Mr Fitzpatrick said: "It is a great privilege to return to Horwich Farrelly at such an important time in its growth.
"When I first joined the firm there were just 40 employees. This has now grown to over 750 staff, building a strong reputation as the leading name in litigation in England and Wales.
"The opening of the Belfast office means I can use my local experience to further drive the firm forward and I am confident that Horwich Farrelly will become leading insurance specialists in Northern Ireland."
He added that Horwich Farrelly wanted to "modernise" the way that litigation is handled, as it is "often a long drawn out process that is simply costing people and companies too much money".
A number of staff have been relocated to Belfast from other offices to support Mr Fitzpatrick in his role.
Ronan McCann, partner at Horwich Farrelly, said: "We are delighted to welcome Matthew back to the team; he has the right expertise and attitude to head up our Belfast operation. He is a leading figure in all areas of insurance litigation in Northern Ireland with impressive results behind him.
"Combining his vision for the firm with his expertise, we are confident that Matthew will be instrumental in ensuring Horwich Farrelly builds a strong reputation in Northern Ireland."