Human rights activist Ellen Murray to deliver Amnesty Belfast Pride lecture
---

---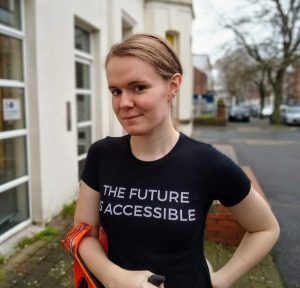 Human rights activist Ellen Murray will deliver Amnesty International's annual Belfast Pride lecture this year on the theme of transgender rights.
Ms Murray is executive director of not-for-profit organisation TransgenderNI and an international trans human rights consultant focusing on healthcare and legal rights at European and UN levels.
In 2016, she became the first trans person to stand for election on the island of Ireland, and in March 2019 was appointed to the UK Government's first LGBT advisory panel.
She will begin a Master's in Law (LLM) on International and Comparative Disability Law and Policy at NUI Galway later this year.
The lecture, taking place in The MAC on Tuesday 30 July 2019, 7.30pm, will be followed by a Q&A hosted by William Crawley.
More information about the free event is available on Facebook.