Human rights commission secures financial settlement for trans woman in pensions dispute
---

---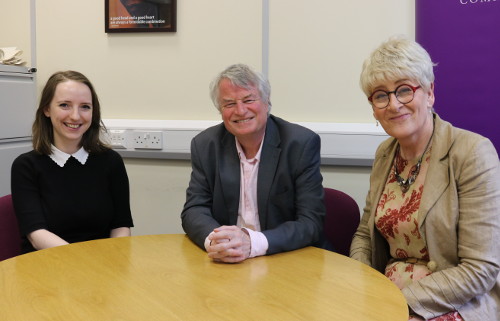 The Northern Ireland Human Rights Commission (NIHRC) has settled a case against the Department for Communities to back-pay state pension entitlements to a transgender woman.
Frances Shields, who received her Gender Recognition Certificate in February 2015 and applied for her State pension in April 2015, was advised by the Pension Service that it would only be backdated to the date of the GRC and not her 63rd birthday, leading to her significant financial loss.
Northern Ireland is the only part of the UK where an individual must be unmarried in order to obtain a full Gender Recognition Certificate. This requirement prevented Ms Shields from obtaining her GRC at an earlier date and prior to her 63rd birthday.
The NIHRC, which took up her case, highlighted the European Court of Justice's 2018 judgment in MB v Secretary of State for Work and Pensions, which said that refusing a pension from the statutory pensionable age for persons of acquired gender because of their lack of a Gender Recognition Certificate was discriminatory.
The ECJ case was brought in particular because the woman in question was religious and did not wish to apply for a divorce to receive a Gender Recognition Certificate. At the time of the case, same-sex marriage was unavailable in Britain.
In April 2019, the NIHRC entered into settlement discussions with the Department for Communities and agreed to settle the case on the basis that was given the full amount that she would have received from her qualifying date.
Chief commission Les Allamby said: "We are delighted with the settlement for Frances. We argued that the initial decision of the Pensions Service was discriminatory under the Human Rights Act and caused her a significant financial loss, we are happy this has now been fixed.
"The only factor preventing a full entitlement in this case was the requirement that transgender individuals should be unmarried. Northern Ireland is still the only part of the UK where this is required. The law needs to be amended to end this discrimination."