ICCL 'deepening connections' to social movements and grassroots organisations
---

---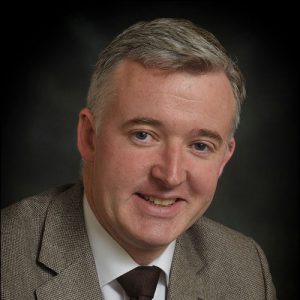 The Irish Council for Civil Liberties (ICCL) has deepened its connections to social movements and grassroots organisations, according to its latest annual report.
Writing in the introduction to its 2019 annual report, executive director Liam Herrick said the organisation has shifted its identity away from being a "watchdog" to being "about effecting and driving change".
"That means we see our role as taking the initiative – identifying the most human rights needs, bringing forward fresh ideas for law reform and building alliances and coalitions that can leverage social change," he said.
The annual report highlights the launch of the organisation's major research and advocacy project on the right to protest in Ireland, which has raised concerns about disadvantaged groups being able to vindicate their democratic rights.
"Crucially – this work on protest is deepening ICCL's connections to social movements and grassroots organisations. This is part of our vision for the role that ICCL must play in the community and at the coalface of the struggle for human rights," Mr Herrick said.
"Protestors are human rights defenders who have the courage to stand up for the rights of others and we see our role in supporting and empowering them."
The report also highlights the organisation's work on issues including safe zones at abortion providers, the Public Services Card (PSC) scheme and the criminalisation of image-based sexual abuse.