#InPictures: Annual prayer service marks start of the new legal year
---

---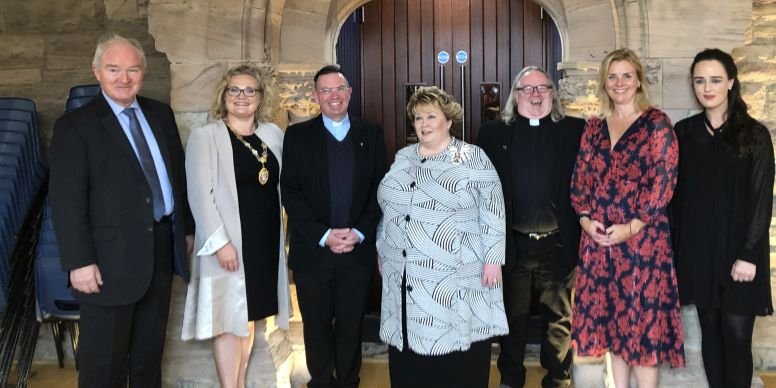 Northern Ireland's top legal figures attended a prayer service to mark the start of the new legal year yesterday.
The annual service at Fitzroy Presbyterian Church was attended by the Lord Chief Justice, Sir Declan Morgan, as well as other members of the judiciary and the legal profession.
Suzanne Rice, president of the Law Society of Northern Ireland, and Sarah Ramsey, chair of The Bar of Northern Ireland, represented both branches of the profession.
Other guests included Fionnuala Jay-O'Boyle, the Lord-Lieutenant of Belfast, as well as Reverend Steve Stockman and Father Martin Magill.