#InPictures: Criminal Justice Board tackles efficiency and offending
---

---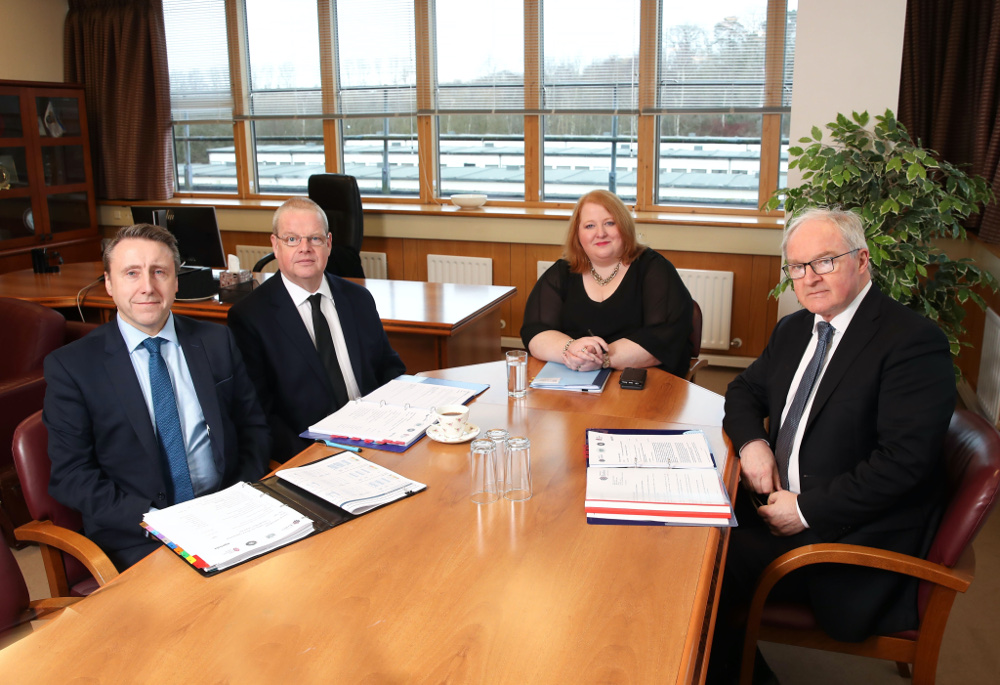 Newly-elected Justice Minister Naomi Long has chaired her first meeting of the Criminal Justice Board (CJB).
Ms Long yesterday convened the group, which is responsible for overseeing and progressing justice commitments in the Programme for Government.
Its members include the Lord Chief Justice, Sir Declan Morgan; the Director of Public Prosecutions, Stephen Herron; and PSNI chief constable Simon Byrne.
The Board discussed a range of issues including speeding up the justice system and initiatives aimed at tackling the root causes of offending behaviour.