#InPictures: Francis Hanna & Co sponsors charity expedition to South Pole
---

---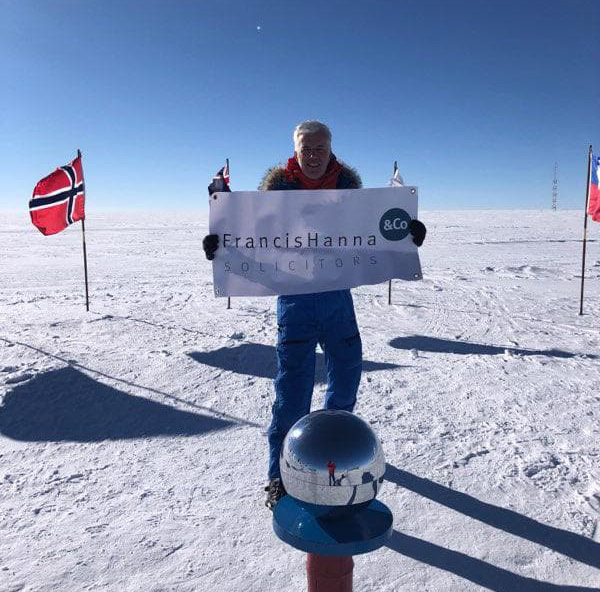 Belfast-based Francis Hanna & Co Solicitors sponsored local man Garrett Curran on his charity fundraising expedition to the South Pole.
Mr Curran set out on the trek of a lifetime to raise money for the Cris Cancer Foundation to fund research into paediatric cancer, specifically into child brain tumours.
He walked alongside former England international rugby player and World Cup winner Lewis Moody and six of the Lewis Moody Foundation supporters, who were similarly raising funds for paediatric cancer research, to the South Pole.
The 'Head South Team' set off from the Union Glacier Basecamp on 5 January 2020 and, after a demanding 10 days of the most extreme tests of physical and psychological endurance, arrived at the Ceremonial South Pole.
In a nod to the firm's sponsorship of the expedition, Mr Curran planted a Francis Hanna & Co flag at the South Pole.
Partner Martin Hanna said: "We were delighted to be one of Garrett's sponsors for his trip to the South Pole. With brain tumours being one of the biggest killers of children and adults under forty in the UK, Garrett's expedition truly was in aid of a very worthwhile cause."