#InPictures: IronLaw Triathlon teams thank their sponsors
---

---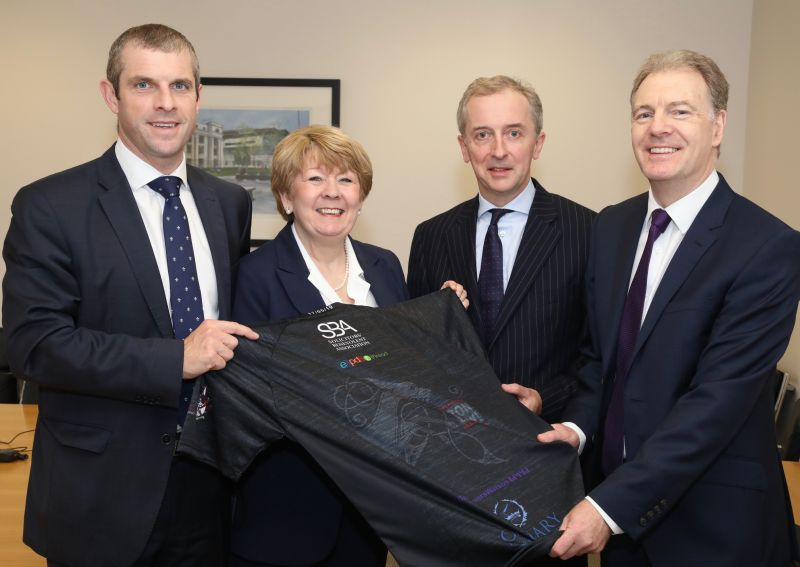 The two teams who took part in the inaugural IronLaw North South Triathlon Challenge have presented branded T-shirts to their sponsors to thank them for their support.
Northern team member Darren Toombs and southern team member Brian McMullin presented the T-shirts to Eileen Ewing, senior vice president of the Law Society of Northern Ireland, and Harry Weir of Willis Towers Watson.
The challenge helped to raise over £20,000 for the Solicitors' Benevolent Association (BSA).