#InPictures: Mason Hayes & Curran welcomes postgrad students from France
---

---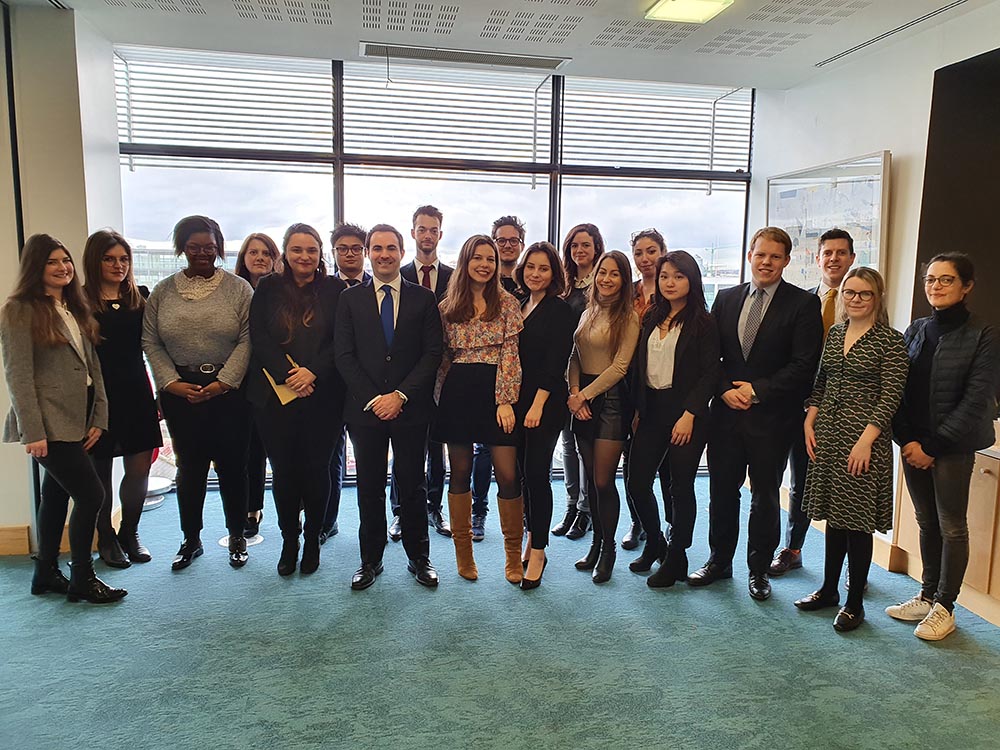 Mason Hayes & Curran (MHC) welcomed postgraduate law students from the University of Paris II Panthéon-Assas to a lunchtime seminar at the firm's offices.
As part of the IT law Master's degree at the university, one of the top law schools in France, students travel to a different European capital to learn about the intersection between the technology industry and legal market in the host country.
Partner Mark Adair presented tot hem on the work undertaken by MHC's technology team for European businesses in the IT and data protection fields and how the firm supports them doing business in or through Ireland.
Corporate associate Diarmuid Fahey discussed his journey to MHC and the firm's strong links with a number of businesses and law firms in France.
Trainee solicitor Stephen McGonagle presented on the topical issue of automated vehicles and the Irish and European legal challenges with this new technology.
The seminar concluded with questions for the speakers on range of topics, including the European Commission's approach to the "Internet of Things", the impact of the US CLOUD Act and the future of the European Digital Single Market.