#InPictures: Matheson and UCD conference explores culture and governance in financial services
---

---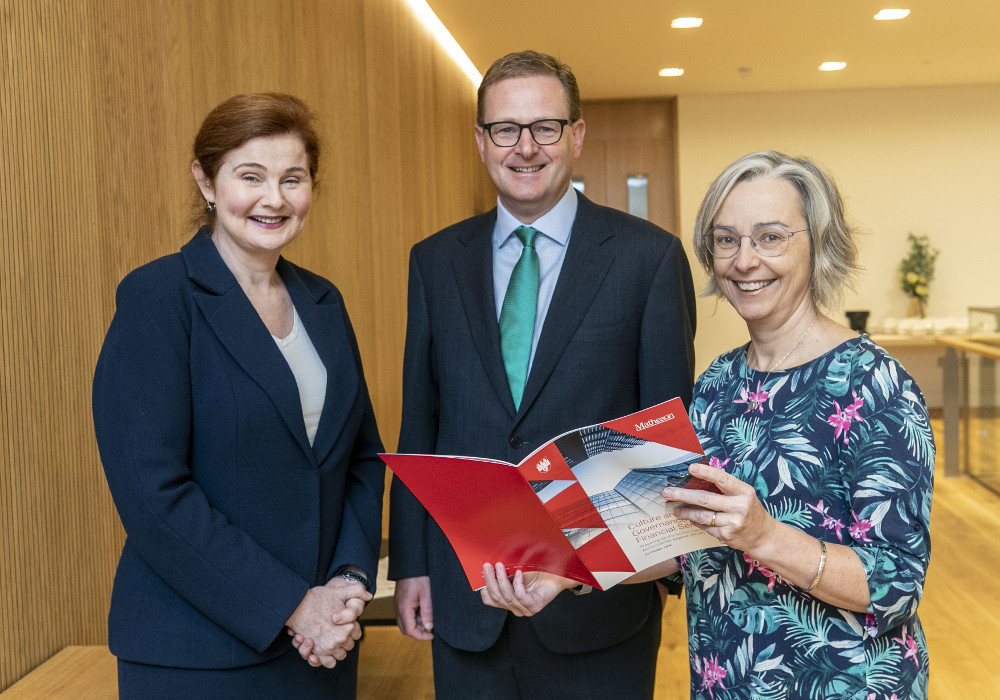 Financial services experts explored the Central Bank of Ireland's new Senior Executive Accountability Regime (SEAR) at a conference jointly hosted by Matheson and UCD Sutherland School of Law today.
The keynote address was delivered by Derville Rowland, director general in financial conduct at the Central Bank, pictured above with Matheson managing partner Michael Jackson and Professor Imelda Maher, dean of law and the inaugural Sutherland full professor of European law at UCD.
The conference at the O'Reilly Hall in UCD comprised panel discussions reflecting on the policy issues which gave rise to the need for the SEAR, the approach currently being taken by regulators in other jurisdictions in response to those issues and the lessons for Ireland.
Panellists included members of Matheson's dedicated SEAR team, senior executives from the international financial services industry, and academics in the fields of law and corporate governance.