#InPictures: McCann FitzGerald congratulates newly-qualified solicitors
---

---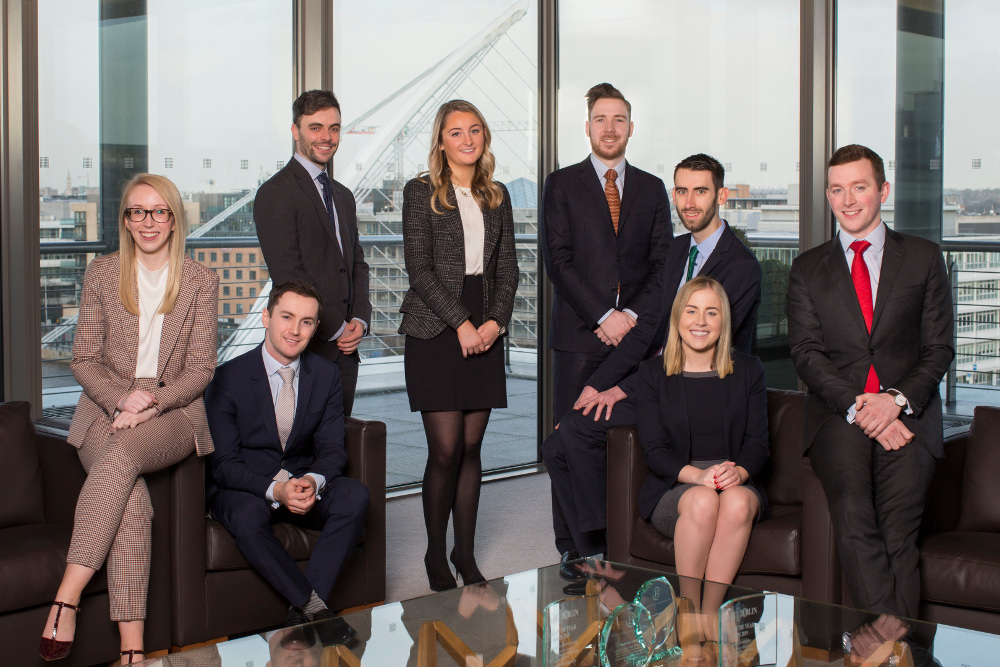 McCann FitzGerald has congratulated its newly-qualified solicitors on the beginning of their careers with the firm.
Pictured above, from left to right, are solicitors Niamh McHugh, Tommie Grant, Peter Gallagher, Bethan Leonard, Robert Mac Carthy, Niall Fitzgerald, Louise Flanagan and Niall Dolan.
The new solicitors are spread across the firm's finance, litigation, real estate and corporate teams.