Insurers and solicitors briefed at DWF event on professional indemnity insurance
---

---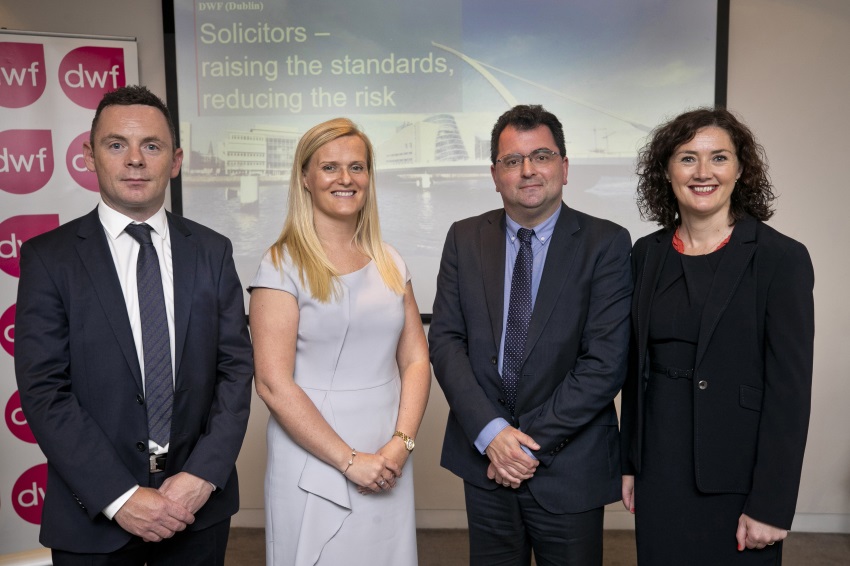 Insurers, brokers and solicitors were briefed on the latest developments in professional indemnity insurance at a DWF event in Dublin.
Aidan Leonard, claims director and special purpose fund manager at DWF, moderated the event, which also heard from Brian Doherty, CEO of the Legal Service Regulatory Authority, and Julie Brennan, managing director of the Institute of Legal Research and Standards.
The event covered topics including the role of the new Legal Service Regulatory Authority (LSRA) and the new complaints regime; independent auditing of solicitors; and best practice guidance for legal firms.
Sinéad Ryan, professional indemnity insurance expert at DWF, also provided insights into her own experience in this area, along with current trends in solicitors' claims, such as a decrease in the number of 'breach of undertaking' type cases and a steady flow of claims arising from the statute of limitations, delay and exaggerated or fraudulent claims.
Irish solicitors are required to renew their professional indemnity insurance by 1 December 2019.