Interim care order granted in first remote District Court hearing
---

---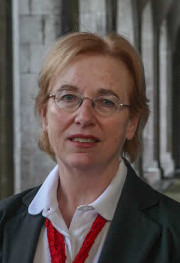 An interim care order for an unaccompanied child victim of trafficking has been granted in the first-ever remote hearing of a District Court case.
The Child Care Law Reporting Project (CCLRP) attended the remote Dublin District Court hearing and has published a report of proceedings.
Director Dr Carol Coulter said: "The holding of a child care hearing in this virtual manner shows the courts are committed to ensuring that the COVID-19 crisis causes the least possible disruption to the work of providing appropriate protections for vulnerable children.
"Hopefully it will also help prevent a large back-log of cases from building up, which could otherwise leave children in limbo."
Family lawyer Keith Walsh added: "Virtual access to the family law courts is essential during the current COVID-19 lockdown. It is safer and in many ways more efficient for these difficult times.
"The Courts Service are doing their best to facilitate family law cases and we hope that a blend of virtual cases and cases in person will be extended in the coming weeks to deal with the current demand and the backlog of separation, divorce, childcare, access, maintenance, custody and guardianship cases."
The CCLRP will publish reports of cases heard during the COVID-19 crisis under a new section of its website, instead of saving them for its first volume of 2020 case reports in July.
The new section also includes the CCLRP's observations on matters relating to child protection and welfare that arise as a result of the crisis.