Irish-born legal academics appointed honorary Queen's Counsel
---

---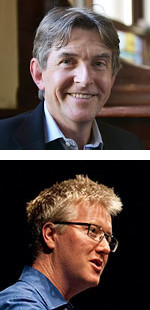 Two Irish-born legal academics, Professor Conor Gearty and Professor Alan Dignam, are to be appointed as honorary Queen's Counsel.
The pair, both based in London, are among the six honorary QCs named alongside 116 new QCs in the 2020 appointments round.
Professor Gearty is a barrister and professor of human rights law at LSE. He is a Fellow of the British Academy, a member of the Royal Irish Academy, a Bencher of the Middle Temple and an Honorary Bencher of the King's Inns.
He is recognised as particularly influential in the field of civil liberties, human rights and terrorism, in which he is widely published. His experience includes having trained judges for the implementation of the Human Rights Act 1998.
Professor Dignam, a graduate of Trinity College Dublin, is a law professor at Queen Mary University of London. He is one of the UK's leading corporate law academics and was involved in establishing the Queen Mary Legal Advice Centre (QMLAC), which he chairs.
The QC awards ceremony would usually take place in March 2021, but given the current global pandemic the ceremony will take place at a later date. However, arrangements will be made to allow those receiving the title to use it from the time the ceremony would normally have taken place.
Lord Chancellor Robert Buckland QC MP said: "The award of QC is a tremendous achievement, made even more impressive against the additional challenges we have all faced this year.
"I want to congratulate all those on their forthcoming appointments and awards. The depth of expertise and eminence of these appointees is immense and is testament to the exceptional talent throughout our legal system."