Irish defamation laws pose 'major threat to press freedom'
---

---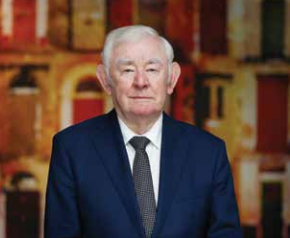 Ireland's present defamation laws pose a "major threat to press freedom", the Press Council of Ireland has warned.
Seán Donlon, chairman of the Press Council, said the Defamation Act 2009 had led to juries making "substantial awards which were subsequently deemed excessive by higher courts, including the European Court of Human Rights".
Mr Donlon addressed the matter in the 2018 annual report of the Press Council of Ireland and Office of the Press Ombudsman (OPO).
He questioned "the appropriateness of allocating to juries, as the Act does, the determination of the size of awards where defamation has been established".
He also criticised the failure of the Minister for Justice to publish a review of the Act two years after industry stakeholders, including the Press Council, made submissions.
Mr Donlon said: "In the absence of a reform of the Act, newspapers are inhibited from investigating and publishing matters which the public has a right to know. Because of the exorbitant costs involved they are understandably reluctant to confront legal actions and threats of such actions, sometimes from individuals with deeper pockets than those of the papers themselves.
"International organisations which monitor press freedom are reviewing and have reduced Ireland's ranking in the world press freedom index, in part because of the draconian defamation legislation and the delay in completing the review.
"While recognising the multiple and complex factors that need to be taken into account, it is to be hoped that the review will be completed shortly and that a revised Defamation Act will be enacted without further delay."