Irish Legal News readers invited to own collectable exclusive to just one per cent of lawyers
---

---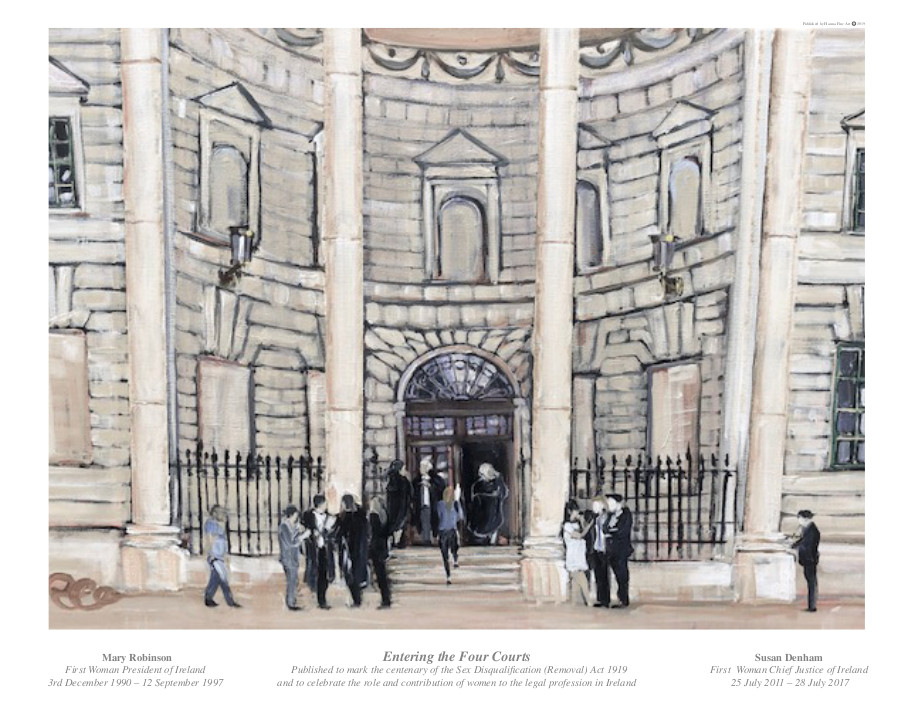 Following the successful launch of the of the fine art print of Irish artist Stephen McClean's original oil on canvas "Entering the Four Courts" and the sell-out of every release since, Irish Legal News has arranged a special release of prints from the edition exclusively for readers of ILN.
The print has been published to mark the centenary of the Sex Disqualification (Removal) Act 1919, which enabled women to become barristers, solicitors, jurors and magistrates, and to honour and celebrate the role and contribution of women to the legal profession in Ireland over the last 100 years.
Every print in the edition has been individually hand-signed by Mary Robinson, first woman President of Ireland, and Mrs Justice Susan Denham SC, first woman Chief Justice of Ireland, to create an important and historic Irish legal collectable, which is already being referred to as the most significant and valuable print in the history of the Irish legal profession.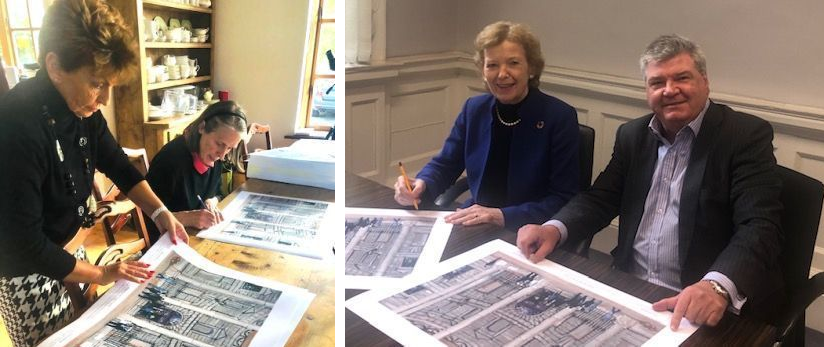 The print will raise funds and awareness for Breast Cancer Ireland and The Denham Fellowship.
To preserve the value and exclusivity of the print, it has been issued in a limited edition of only 250 prints, which are available exclusively to members of the legal profession.
No further prints will ever be published or signed, making this Irish Legal News issue a one-off guaranteed opportunity for advertisers and readers of the ILN to be among less than one per cent of the entire legal profession in Ireland to own this rare and highly-collectable legal artwork.
The cost of the double-mounted and framed print (25 X 29 inches), bearing the original signatures of Mary Robinson and Mrs Justice Susan Denham SC, is £395.00, including delivery to your home or office address.
This special Irish Legal News issue from the edition will consist of only FIVE prints, which are being offered exclusively to advertisers and readers of ILN on a first-come, first served basis.
If you would like to reserve a print, please contact Maria Hanna on 085 112 2388 (including evenings or weekends) or maria@hannafineart.co.uk, quoting "Irish Legal News" to guarantee your order.
As there is exceptional demand for this print prompt reservation is recommended to guarantee your order.