JMK Solicitors produce 'court guide' for clients
---

---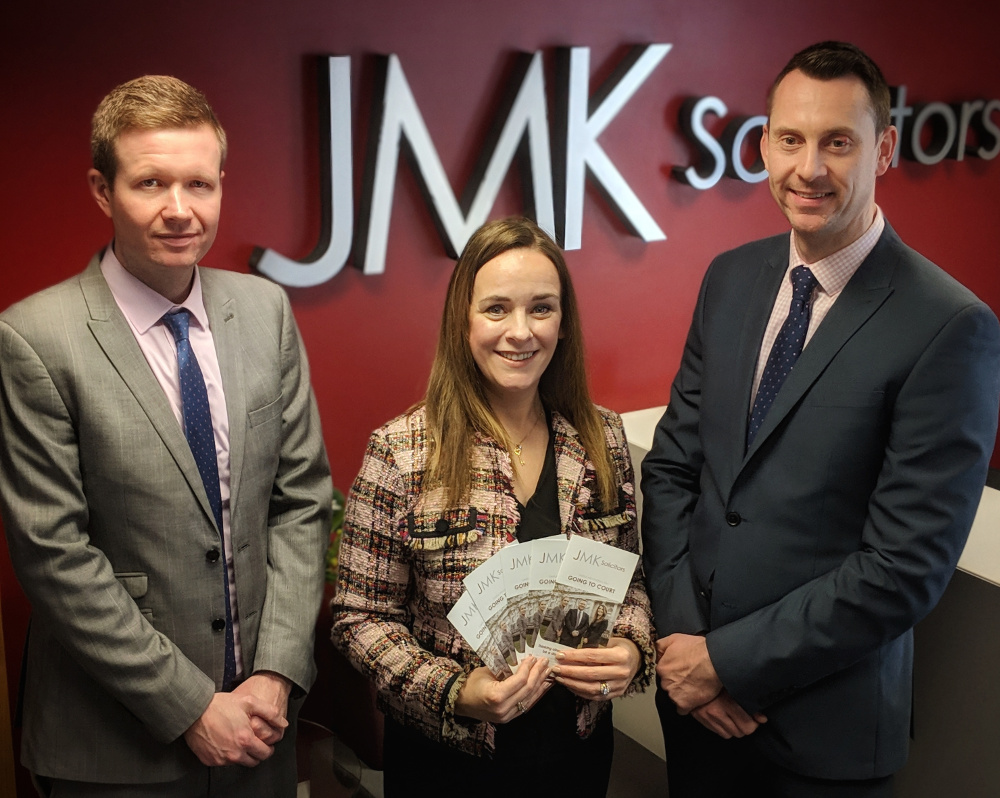 Personal injury and road traffic specialists JMK Solicitors have produced a "court guide" for their clients.
The information guide, aimed at any client who has to attend court, explains what clients can expect on the day of their court hearing and includes guidance and information on every step of the hearing process.
Marie-Claire Meehan, litigation co-ordinator at JMK Solicitors, said: "Going to court can be very a daunting experience for our clients. We make people our priority throughout the court process and we have created this short guide to make our clients aware of what they can expect during their day at court.
"We outline the process and explain key terms, as well as answer the most frequently asked questions our clients have. Whilst our team will always be on hand to address any client concerns in advance of or on the day of court, we hope that our advice document will provide additional reassurance.
"Our 'Useful Information for going to Court' guide is available as a pocket size leaflet, and in electronic format for storage on mobile devices, dependent on the individual preferences of our clients."