JMK Solicitors recruits six solicitors across Belfast and Newry
---

---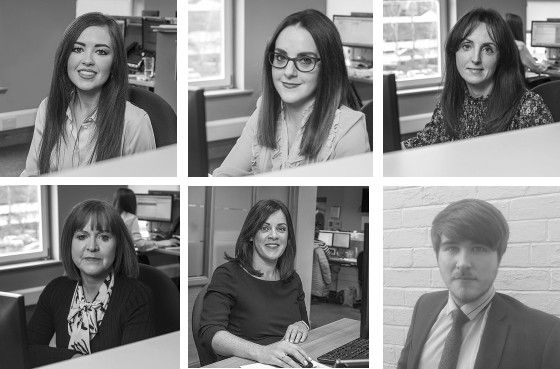 Personal injury and road traffic accident specialist firm JMK Solicitors has welcomed six new solicitors across Belfast and Newry.
Caroline Cahill, Amy Goss, Karen McKee, Ailis McKeown, Karen Reavey and Ryan McKeegan have joined the firm in the last six months.
Ms Cahill, who qualified in September, completed her apprenticeship in general practice and now works within the firm's vehicle damage litigation team.
Ms Goss and Ms McKee both joined the personal injury team in Newry in late November, having several years' post-qualification experience working in personal injury litigation across the UK and Ireland.
Ms McKeown and Ms Reavey joined the firm in January, having both had over 20 years' experience working in litigation and general practice in Northern Ireland.
Mr McKeegan joined the firm in March and has several years' experience in personal injury and vehicle damage litigation, the latter of which will be his focus at JMK.
The appointments bring the team of legal advisors to more than 30 people, which JMK Solicitors said makes it the largest personal injury claims team in Northern Ireland.
Michelle Murphy, HR and operations manager, said: "It has been challenging to recruit in recent times due to the extensive opportunities available within the legal sector in Northern Ireland.
"Our focus is to offer the very best benefits package including flexibility and reduced working hours to allow the best work-life balance for our team.
"This is a modern approach in what it is a more traditional sector and we believe this is why we've continued to attract the best talent we can find in Northern Ireland to our team, which will benefit all of JMK clients, which is reflected in the fact that 99 per cent of clients would recommend us."