John Bruton named chair of Irish legal bid to be post-Brexit international legal services hub
---

---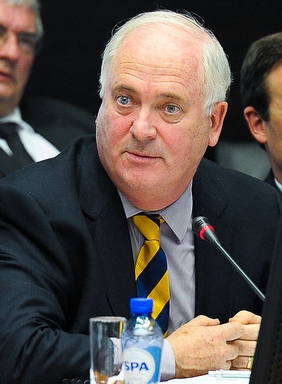 Former Taoiseach John Bruton has been named chair of the group tasked with implementing the legal profession's bid to make Ireland a post-Brexit centre for international legal services.
The Brexit Legal Services Implementation Group was launched on Friday and aims to support the effective realisation of the joint initiative of The Bar of Ireland and the Law Society of Ireland.
The implementation group was announced in January after the Government gave its formal backing to the initiative, which also secured early support from IDA Ireland.
Commenting after the launch, Justice Minister Charlie Flanagan said: "I am delighted that John Bruton has agreed to be chair of the implementation group.
"He brings with him not only his wide political experience and standing at both national and international level, but also his previous successes in promoting our international financial services sector and as the EU's representative in Washington."
This initiative, which aims to promote Ireland as a leading centre globally for international legal services, forms part of the Government's response to Brexit.
Mr Flanagan said: "The initiative recognises Ireland's future competitive advantages post-Brexit as the only English speaking common law jurisdiction fully integrated into the European legal order.
"Both the Law Society and the Bar of Ireland are working together with IDA Ireland to secure this opportunity and in that they have the full support of my Department."