Landmark border poll case to be heard in Court of Appeal today
---

---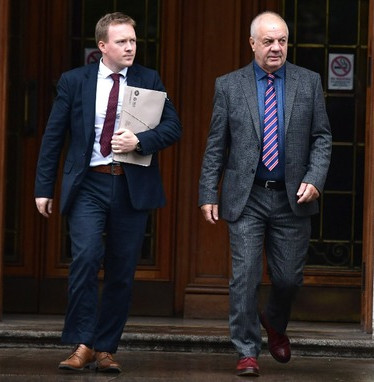 A landmark case concerning the circumstances in which a border poll will be held in Northern Ireland will be heard by the Court of Appeal in Belfast today.
Victims' rights campaigner Raymond McCord is appealing the High Court's June 2018 ruling that the Northern Ireland Secretary does not have to make public his position on when a referendum on Northern Ireland's constitutional status should be held.
Mr McCord, represented by Belfast solicitor Ciaran O'Hare of McIvor Farrell Solicitors, argues that it is unlawful that the criteria for a border poll is unknown.
Mr O'Hare said: "This is a landmark case as this is the first time in over 20 years since the inception of the Good Friday Agreement that these questions appertaining to the border poll are being examined.
"Mr McCord brought these proceedings in an attempt to bring about certainty and transparency to an otherwise undefined position in respect of a matter of fundamental constitutional importance.
"My client's case is that this issue, being of such constitutional importance to the people of Northern Ireland, should not be determined at the discretion of an individual but should be prescribed in policy for public consumption.
"Essentially, my client wishes to remove the politics of orange and green and he says that all of the cards should be put on the table for everyone to see."
He added: "Brexit has no doubt had a profound effect on people's attitude towards a United Ireland.
"The Secretary of State for Northern Ireland has not produced a single document in the course of these proceedings which demonstrates that the question of whether or not a border poll should be convened has been meaningfully examined.
"This is indeed a surprising revelation, given that it is a matter of such great constitutional importance and the fact that the provision for a border poll is clearly enshrined in the Good Friday Agreement."