Laura Banks of Francis Hanna & Co shortlisted for award
---

---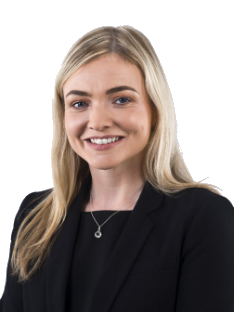 Solicitor Laura Banks of Belfast-based firm Francis Hanna & Co has been shortlisted as a finalist in the "Employee of the Year" category at the Belfast Business Awards 2019.
The Belfast Business Awards have been dubbed "the most prestigious business awards in Northern Ireland, recognising excellence and celebrating outstanding achievements across a range of business sectors".
Last year, Ms Banks acted for Siobhan McLaughlin in her successful UK Supreme Court challenge to the rules governing the payment of a Widowed Parent's Allowance.
Ms Banks was profiled by Irish Legal News in 2018 ahead of her appearance before the court, which heard the case during its first-ever sitting in Belfast.
In a statement, Francis Hanna & Co said: "During her short career, Laura has already demonstrated a real passion for social justice. She is a trailblazing lawyer who, like our founder Francis Hanna, sought to change the law in the UK."
The firm added: "Laura worked extremely hard throughout the lifespan of the case, but in the last months as the hearing drew near, this involved particular effort, often outside of office hours.
"That meant coming in to the office on a day off to compile bundles or working on a submission; research at home in the evening; staying late to consult with Counsel; getting up at 6am to go on Radio Ulster and all the various media work.
"Laura is modest in her victory and always deflects from her own achievements and points back to the thousands of children whom she has sought to help. She inspires the rest of the team to continue to have the tenacity to use their skills to press for justice for our clients and to have the determination never to give up."