Law student Lauren Graham addresses government lawyers on technology and law
---

---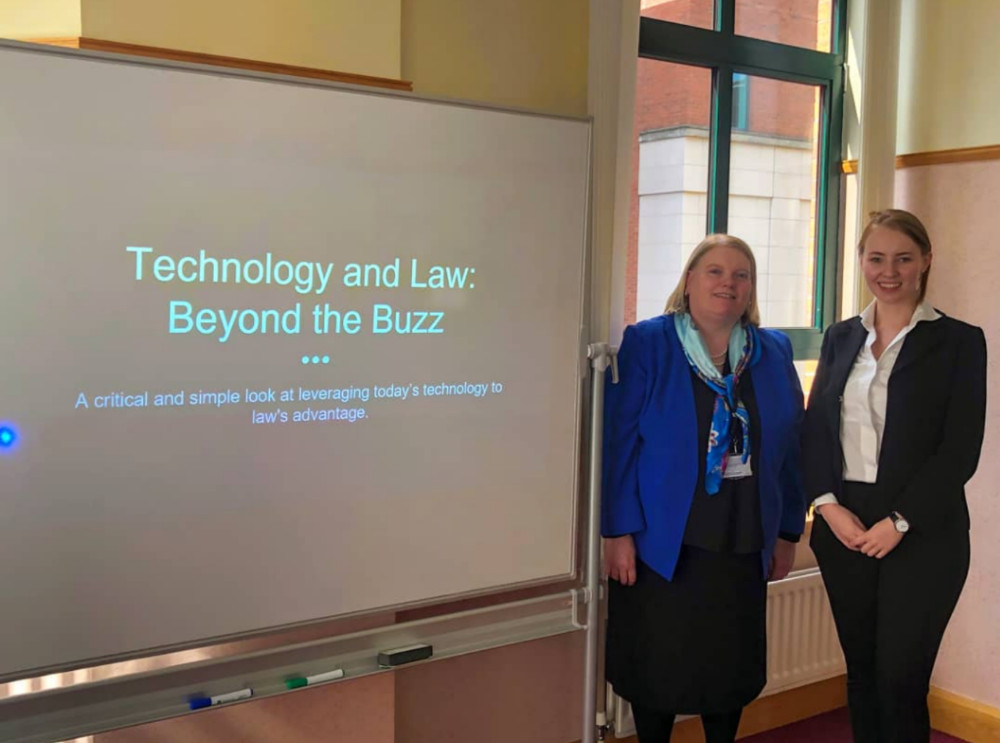 Law student Lauren Graham has briefed government lawyers in Belfast on key issues involving technology and the law, including smart technology, cryptocurrency and cyber security.
Ms Graham, an accelerated LLB student at the University of Edinburgh, was invited by Northern Ireland's deputy departmental solicitor, Claire Archibold, to deliver a guest lecture as part of annual training within the Departmental Solicitor's Office (DSO).
The DSO, part of the Government Legal Service for Northern Ireland, plays a key legal role in the governance of Northern Ireland, including by advising on the powers and duties of all Northern Ireland departments and on the exercise of their powers.
As well as studying at Edinburgh, Ms Graham is a student ambassador for the Society of Computers and Law (SCL) and winner of the SCL's UK-wide Tech Law Challenge 2019.
She was invited to deliver the guest lecture as part of the DSO's strategy to bring in "younger and more diverse voices", Ms Graham told Irish Legal News.
Her three "mini-lectures" looked critically at the buzzwords surrounding the tech industry and examined both the technology and legal concerns associated with smart technology and smart cities, cryptocurrency and cyber security – topics chosen by the DSO.
Ms Graham told ILN: "It was a great opportunity to share the knowledge that I have been learning and to hear questions from those at the DSO. I'm very interested in technology and how it's shaping law, and I'm trying to work towards encouraging lawyers – regardless of time in the profession – to view and shape technology with the skills law provides.
"I don't think [technology] will make lawyers obsolete but I do think law as a profession needs to recognise the unique position it holds, and take advantage of that as tech progresses even further."