Laws underpinning Special Criminal Court to be renewed ahead of review
---

---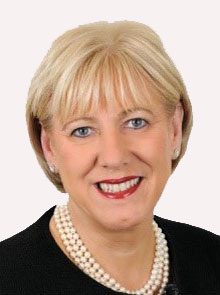 The Oireachtas will be asked to renew the legislation underpinning the prosecution of terrorism and organised crime offences in the non-jury Special Criminal Court as the independent review group into its future continues its work.
Sections 2 to 4, 6 to 12, 14 and 17 of the Offences against the State (Amendment) Act 1998 and section 8 of the Criminal Justice (Amendment) Act 2009 will lapse if they are not renewed by 30 June 2021.
Justice Minister Heather Humphreys said: "These laws are in place to protect and safeguard the State from those who are determined to undermine it and its democratic institutions.
"They play an important role in enabling the State to face down the threat posed by those who are wedded to violence and who are opposed to peace and democracy, and those organised criminal gangs that are ruthless in the pursuit of their criminal objectives."
Retired judge Mr Justice Michael Peart was appointed in February to chair a six-person group reviewing the legislation in light of criticism on human rights grounds.
The group has been asked to examine all aspects of the legislation, taking into account the current threat posed by domestic and international terrorism and organised crime, and was asked to produce an interim report within three months.
Mrs Humphreys said: "The independent review group established to review the Offences against the State Acts continues its work and an interim report is expected in the coming weeks.
"In the meantime, my intention is to move resolutions in both the Dáil and Seanad to ensure the provisions continue to have effect."