Lawyers encouraged to mark Calcutta Run this Saturday
---

---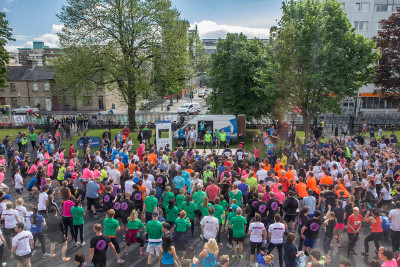 The legal community has been encouraged to go for a run on Saturday to mark the original planned date for the Calcutta Run.
The annual legal fundraiser was postponed to October after the coronavirus pandemic stopped it going ahead on 23 May 2020.
The organisers have now appealed via Twitter for people to wear an old Calcutta Run or law firm T-shirt and go for a walk or run on Saturday, taking a photo and sharing it with the #CalcuttaRun2020 hashtag.
The Calcutta Run, organised by the Law Society of Ireland, has raised over €4.3 million since 1999 for homelessness charities in Ireland and India.
The 2019 run raised a staggering €300,000, which was split between the Peter McVerry Trust and The Hope Foundation.
The funds directly support a number of projects in Dublin and Kolkata, including residential community detox programmes and home refurbishments through the Peter McVerry Trust, and 24-hour emergency response units and support for dozens of HIV/AIDS infected children in Kolkata through The Hope Foundation.