Lawyers for man charged with assault argue for dismissal following Supreme Court ruling
---

---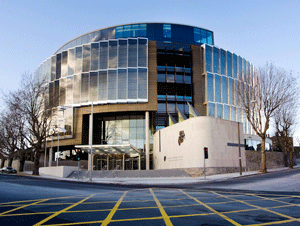 Lawyers for a man charged with assault have argued that the case should be thrown out because the prosecution could not prove the alleged injured party did not consent to the incident.
The defence application, in respect of a man facing trial at Dublin Circuit Criminal Court for a section 3 assault, relied on a recent Supreme Court decision concerning an alleged assault in prison.
In the Supreme Court case, Gerard Brown claimed that Stephen Cooper, a former garda, told Brown to pretend to attack him and alleged Cooper had said "Don't hold back" and "Just make sure there is blood".
He claimed Cooper offered Brown €1,000 cash as well as sensitive information in exchange for the fake attack.
After the Court of Appeal rejected his appeal against conviction, the Supreme Court agreed in 2017 to hear a further appeal.
That centred on whether or not a section 3 offence, or assault causing harm, required the prosecution to prove that an injured party did not consent.
During Brown's 2015 trial, the trial judge ruled that the injured party could not have consented to being injured by Brown on grounds of public policy and the courts, on grounds of public policy, could not permit a defence of consent as that would enforce the purported agreement between the men.
The Court of Appeal dismissed an appeal of the conviction, but the Supreme Court disagreed with the Court of Appeal that absence of consent is not a necessary ingredient in a section 3 assault.
On Wednesday, Keith Spencer BL, defending the man at Dublin Circuit Criminal Court, told Judge Melanie Greally that the alleged injured party in his case never made a complaint to gardaí and has not been seen since the incident.
Mr Spencer said: "We are not asserting a defence of consent. We are saying the DPP have to prove an absence of consent."
He submitted that the DPP would not be able to prove the necessary absence of consent because the alleged injured party was not a witness.
The entirety of the incident took place in a government building and was captured on CCTV footage.
After viewing the footage, Judge Greally ruled against the defence application. She said that the issue of consent could be inferred from the footage.
"The alleged injured party is clearly taken by surprise when he is punched in the face," she said, before ruling against the defence application.
The accused cannot be named due to his upcoming trial.
Declan Brennan, CCC.nuacht